"The honorary doctorate or doctoral or PhD degree is given to someone for their outstanding achievement in their field."
PhD is the utmost honor in the academic system, and obviously, hard to get. A student willing to go for PhD has to sacrifice a lot, he or she also has to overcome so many problems, hurdles and obstacles to get a PhD degree, moreover. Hence getting admission to a doctorate is a hard process but achieving a PhD honor is harder, indeed.
So I can say those who are studious scholars can only dare to invest their 3 to 5 years for the prestigious label "Dr". On the contrary, those who are impatient can go for jobs, because as aforementioned, getting a doctorate is a frustrating, lengthy and time-consuming process.
The process itself takes around a year to 'stamp' the admission; students have to work for publication, lab work, reviews and thesis writing for the remaining tenure. And after all the hard work, if the external examiner suggests a re-review, one has to invest another year too.
So it's quite a frustrating process. But what if I tell you that universities can directly award someone a doctorate in no time and even without writing a thesis. Quite annoying, right!
It's true.
There's a special doctorate honor that can be given straight to the scholar without examination, synopsis, course work, article publication or thesis, it is known as an honorary PhD or honorary doctorate.
Though the honorary PhD is given to reputed and well-known personalities for their outstanding achievements and contributions, what it is and how it is given, let's find out.
What is an honorary doctorate or PhD degree? 
When universities award someone a doctorate for their outstanding achievements, and groundbreaking contribution to a nation or world, such honor is referred to as an honorary PhD.
Politicians, musicians, authors, philanthropists, actors, scientists, freedom fighters and other popular personals can be awarded by an honorary doctorate for their contribution to mankind.
Technically, It is more of an award than a degree therefore abbreviated as "H.C", not "Dr". So Person with an honorary award can't use "Dr" in their name.
The abbreviation H.C means "Honoris cause" which literally means "for the sake of the honor" in the Latin language.
In the usual process, universities conduct the honorary award session with the annual ceremony. So the honorary recipient will get the honor with other students. And give a small motivational speech to the students (this is the process actually).
As universities honor PhD for achievements; usually it isn't given to persons associated with the honorable university by any means. This means that universities can't give honorary PhD to their own trustees or employees.
The PhD or doctorate is not only an honorary degree, some universities also award honorary master's degrees. Benjamin Franklin was honored with an honorary master's degree by the college of Wiliam Mary in 1756. In 1759, the University of St. Andrews had given them honorary doctorates.
The significant historical evidence of when it was started is less, but historical data manifest that the University of Oxford first awarded the honorary doctorate degree to Lionel Woodville in 1470. We can say Oxford university might have first initiated to reverence someone with an honorary award.
The event of giving an honorary PhD became more popular during the 16 century; during that time, Oxford, Cambridge and other reputed universities across the world started awarding the honor.
Common PhD criteria, as we stated above, like entrance exam, course work, research synopsis preparation, article publication, thesis writing and viva are not required here, and more to this, one should not need to pay fees and attend regular classes.
The honorary degree as 'more of an honor' can't be utilized for academic purposes and nurturing the research career. It is also important to know that only reputed and renowned universities can award the honorum.
However, it is a kind of tradition in deemed and smaller universities nowadays to conduct an honorary doctorate ceremony as a marketing tool. Those are not considered valuable honors, indeed. Read further: A Complete Roadmap for Degree to PhD.
Criteria to award honorary doctorate: 
Universities don't have specified criteria and requirements to honor a doctorate in this way, rather it is given by third-party nominations. Also, some universities accept applications for an honorary doctorate.
However, a person who is selected for the present honor should be
Well known
National face
A kind of celebrity
Should have outstanding contribution to their field or country
Achieved something extraordinary
Who is important for the nation or the world.
Moreover, the prominent criterion universities look for is that the nominee doesn't have any criminal case or crime involvement. In those cases, universities have the right to revoke the award. Note that the recipient of the honor may get more than two or many honors but never from the same university.
In addition, the present honor can't be given to university employees, professors or blood relatives. The honor is given to a person, not to families, groups of people or organizations.
Do you know?
Theodore Hesburgh has been awarded more than 150 honorary doctorates by various universities across the United States during his entire life. It was a world record itself. Moreover, universities honor a person only once.
These are some of the legal criteria or we can say a kind of requirement for an honorary doctorate degree for universities as well a person who is receiving it.
Read more: How much does a PhD Degree Cost in the USA, UK and India?
Selection process: 
The selection process for the honor is not so complicated, unlike the PhD degree. I can say it is just a formality. The university honorary award committee reviewed the application of the third parties.
The committee goes through their achievements and verifies all the documents (and nationality) and their criminal background. The selection procedure is based on the decision of the review committee.
Notably, the university has already decided for itself who will be awarded the honorary degree.
What are the differences? 
Now if you are a student of doctorate you may wonder how the two are different.
Well, let me tell you that both honors is significantly different
With an academic PhD degree, you can apply for various positions and jobs, but the honorary one is an honor or just esteem and a kind of "thank you" for serving a nation, industry, culture or society.
One with an honorary PhD or doctorate can't use it as an educational qualification. Even to use "Dr" as a prefix is also not a good practice for an honorary PhD degree holder, in fact, it is not a degree!
Dress wear during the annual occasion is also substantially different for both. The typical PhD or doctorate of philosophy degree holder wears a full gown with a hood. For an honorary PhD, a full dress without a hood is allotted by the University of Cambridge.
The University of St Andrews allotted a black cassock for an honorary PhD holder instead of a normal PhD student gown. Nonetheless, there are no clear indications for using a dress, usually, an honorary PhD holder can wear a dress like a normal PhD holder. Read more: PhD in USA- Admission, Process, Universities, Salary and Jobs.
The misuse of honor:
As we said, there are no strong rules or regulations to whom an honorary degree or honorary doctorate is to be given. It may vary from university to university. Originally, the concept was evolved to honor someone who is very special to the country or society. But unfortunately over a period of time, people started misusing it. 
Small and unrecognized universities started awarding the honorary PhD or doctorate on behalf of huge donations.
Some even misuse the honor to take land for the university campus and other activities. This kind of misuse of the highest level of academic esteem is a shame for the honor and injustice for the normal PhD holder who has worked hard to take the privilege. 
Also, awarding such degrees to political figures raise questions about the stand of the university.
Unfortunately, there are no specific authorities to monitor such types of activities.
Some universities refuse to conduct such type of honorary degree activities to regulate their policies. Massachusetts Institute of Technology, Stanford University and Cornell University are some of them. 
Related article: What is a Professional Doctorate Degree? How is it different from PhD?
Top Peoples who had been awarded an honorary doctorate:
Dalai Lama:
14th Dalai Lama was conferred with the honoris causa (honorary PhD) doctor of literature by the private university of India for their outstanding contribution to world peace and humanity.
Morgan Freeman:
Morgan Freeman was awarded with a Doctor of Humane Letters as an honorary PhD by the University of Boston in 2013. He was also awarded by honorary doctorate second time by Howard University in 2015 for their outstanding achievements in films.
Meryl Streep:
Yet another Hollywood celebrity Meryl Streep received a prestigious honorary doctorate four times from Harvard University, Yale University, Princeton University and the Department of Fine Arts from Indiana University.
Mahendra Singh Dhoni:
Indian Cricketer M. S. Dhoni was awarded an honorary doctorate in exemplary leadership skills by De Montfort University, Leicester.
Maya Angelou: 
Filmmaker, historian, poet, civil rights activist and producer Maya Angelous received more than 30 honorary doctorate awards.
Billy Taylor:
Jazz pianist was awarded more than 20 different honorary awards during his lifetime in music.
Daisaku Ikeda:
The Buddhist philosopher and writer Daisaku Ikeda received more than 300 honorary awards from various universities across the world.
Other Hollywood celebrities who received an honorary doctorate
Denzel Washington
P. Diddy
J.K. Rowlings
Ben Affleck
Dolly Parton
Robert De Niro
Orland Bloom
Muhammed Ali
List of the Honorary doctorate subjects:
Honorary Doctor of Science- Hon. D. Sc
Honorary Doctor of Divinity- Hon. D. D
Honorary Doctor of Letters- Hon. Litt.D
Honorary Doctor of Liberal Arts- Hon. D. L. A
Honorary Doctor of Arts- Hon. D. A
Honorary Doctor of Mathematics- Hon. D. Math
Honorary Doctor of Laws- Hon. LL. D
Honorary Doctor of Arts and Human Letters- Hon. D. A. H
Read more: What is PhD?- History, Definition, Origin, Requirement, Fees, Duration and Process.
Conclusion:
Giving the honorary doctorate degree to a person who is a well-known face, is an honor and esteem for both the university as well as the person. However, as we said, people also misuse honor. To maintain the dignity of the utmost academic honor- the PhD, universities have to make rules and regulations to award the honorary PhD degree.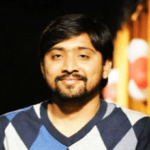 Dr. Tushar Chauhan is a Scientist, Blogger and Scientific-writer. He has completed PhD in Genetics. Dr. Chauhan is a PhD coach and tutor.