The doctor of philosophy is the highest level of degree or honor given by universities. However, doing a PhD is not so easy as enrolling in the bachelor's program.
As it is the highest level of academic esteem, it will be tough to do, obviously. But if you are smart enough to do all your work properly during the tenure of PhD you can complete it without hassles. 
Before deciding to do PhD one has to know that the process is tough, costly and time-consuming. You have to do academic work as well as research work during the entire tenure. And therefore you need to be prepared for it first.
Meanwhile, you have to think about your family as well, certainly. Because it can take 3 to 5 years; investing 5 years after your masters are truly difficult. 
You also need to choose other sources to survive economically during that period like stipend, fellowship (if any), or part-time job. Overall, the job of doing Ph.D. is though!
But don't worry this article offers all the information regarding the PhD- its history, process, and other complications related to this. 
So before deciding to become "doctor" read this article, first. 
What is PhD?
PhD- Doctor of Philosophy is the topmost degree only given to those who have completed their post-graduation degree. Simply put, during the doctorate a candidate has to do in-depth research on one particular topic of their discipline.
A PhD supervisor or guide (who is an experience person and a faculty at university) is allotted to guide and monitor student's research progress.
In this section, we will discuss the history, origin, definition and etymology related to PhD.
History of PhD:
The first PhD award was given in Paris in 1150; however, it became popular after the 18th century. Friedrich Wilhelm University in Berline Germany was the first university awarded PhD as the highest level of academic honor in the form of a dissertation.
It was believed that the PhD degree was originated in European universities but before that, during the ninth century it was given by universities of Muslim worlds.
Note that the doctor of philosophy was given as an honor to teachers, earlier. Most popular in Germany- doctoral of philosophy was reinvented as PhD after mid 16th century.
Earlier it was given to arts faculty and was most popular among them. But during the 19th century, it was being awarded in all subjects including science and humanities.
In the United Kingdom and associated territories, particularly in science, the highest level of degree (PhD) was known as the "doctor of science"- DSc or ScD introduced during 1860. 
The PhD degree was introduced in the USA in the late 18s or early 19s, but before that, students had to travel to Europe for doing advanced research and for studying PhD. 
Some of the milestones in PhD are given below,
1808- France replaced diplomas with the PhD.    
1819- Russia started honoring PhD as a higher level of an academic degree.
1852- The university of Bucknell, USA awarded PhD degree to Ebenezer Newton Elliott. 
1860- In the UK, the University of London introduced a doctor of science (the equivalent of the doctor of philosophy).
1885- School of London transferred DSc into PhD- as a research degree. 
1900- Canada accepted PhD as their highest level of honor.
1917- PhD- doctoral of philosophy was introduced in all disciplines of the subjects. 
Note that the history of the honorary PhD is yet not clear. Universities directly give an honorary PhD degree for someone for their outstanding work.
Origin:
The word Doctor of philosophy was derived from the Latin word (Ph)ilosophiae and (d)octor.
Common abbreviations used for the doctor of philosophy are PhD, Ph.D. or DPhil.
After completion of the PhD degree or dissertation, a person can use Dr -before or PhD -after their name (as an honor).
For example,
Dr Tushar Chauhan or
Tushar Chauhan (PhD) or
Dr Tushar Chauhan (PhD)
Definition of PhD:
"PhD- doctor of philosophy is the highest level of academic honor or degree or admiration given in the related discipline of either arts, science or commerce by the university."
Requirements:
The mandatory requirement for applying into PhD is a master's degree or post-graduation, though, the rules, criteria and requirements vary from country to country or university to university. 
Related article: Difference between Master's Degree vs PhD.
Even in the same country, Application rules and regulations may vary. You can read this article to learn more: Common Rules and Regulations for a PhD candidate.
Some universities held common entrance tests while some accept application directly after completion of master's.
In the UK, after completion of a masters or M.Phill; anyone can apply for PhD in their respected disciplines. 
Contrary, in the USA, India and other countries an extra level of difficulty- a course work is imperatively required to do further research even after enrolling in the PhD. One has to pass the course work in the first year of a doctoral degree.
While some universities offer direct admission to M.Phill students.
Related read: Difference between Doctorate vs PhD.
Moreover, some countries accepted 2 + 1 concept of two years of master's degree and one year of M.Phill research to enroll.
In India getting a PhD degree is not so easy much like in other counties. Master's degree (with our without M.Phill), entrance test or National eligibility test with one year of course work is needed for getting admission.
Personal interviews and research background are taken into account for enrolling into PhD in some universities.
Interestingly, in India for giving more values to the doctoral degree holder, a common entrance test (subject-specific) is held by the university grant commission every year, GATE for engineering and UGC NET for humanities and science subject.
GATE and UGC NET score is taken into consideration before accepting PhD application. A Master's degree in the respected field with a minimum of 55% must be required to appear in UGC NET or GATE. 
Read our amazing article on doing PhD in India: PhD in India- fees, duration and salary.
On the other side, in the USA and UK, with or without the entrance test, a personal interview is conducted to test the research background of the candidate. A research proposal should be taken into account during the interview.
Design your own PhD project for interview: Designing a PhD Project from Scrap to Craft.
Conclusively the requirement for PhD are,
Bachelor's as well as a master's degree. 55% or above marks or 5.3 GPA in masters.
M.Phil
A good score in the entrance exam.
IELTS, TOEFT or GRE
Duration:
Unlike the bachelor's or masters, final examination or any other examination isn't mandatory in PhD because there is no fixed time for completing it. A candidate has to do more research rather than academic work.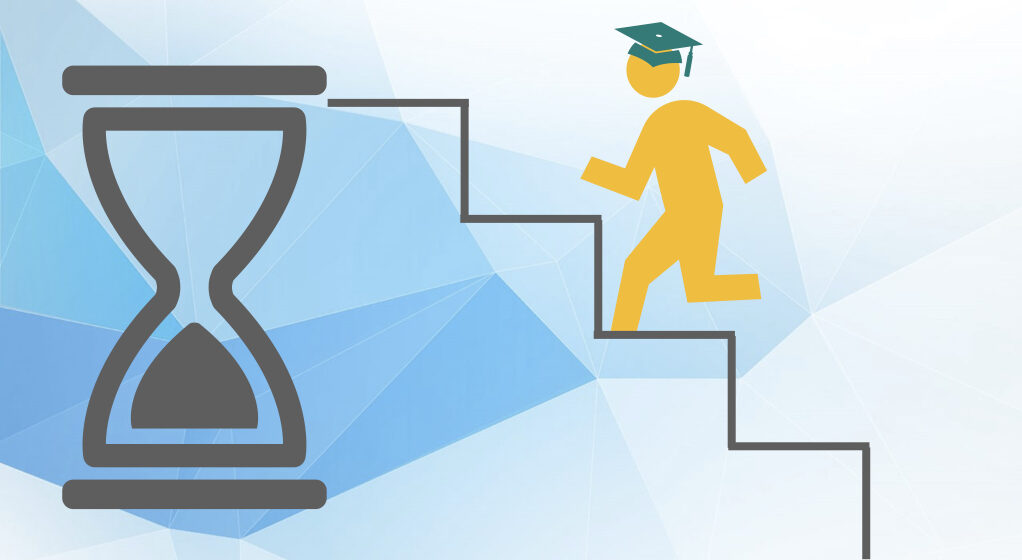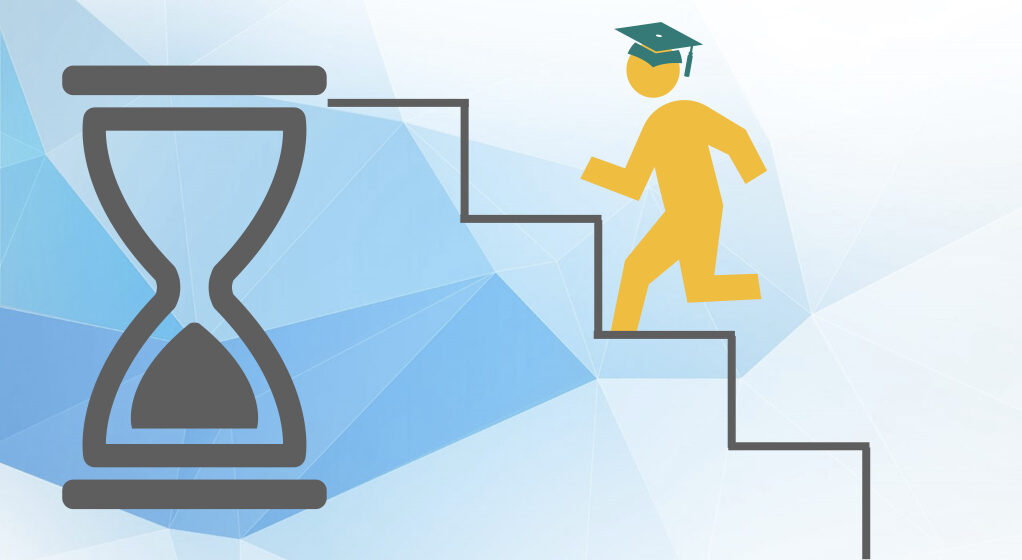 You know! we are doing research thus it may take years, though, 3 years duration one should have to spend compulsorily even his or her research completed within this duration (and that is not possible).
Commonly, the time duration for completing a PhD degree is 3 to 5 years or sometimes it takes 6 to 7 years.
Depending upon the complexity of the research topic you selected, the time period may vary, however, as a PD student if you acquire several skills, it will help you to complete your PhD as soon as possible.
Related article: How long does it take to get a PhD?
Fees for PhD:
The common question asked by any graduates is that, is PhD costlier?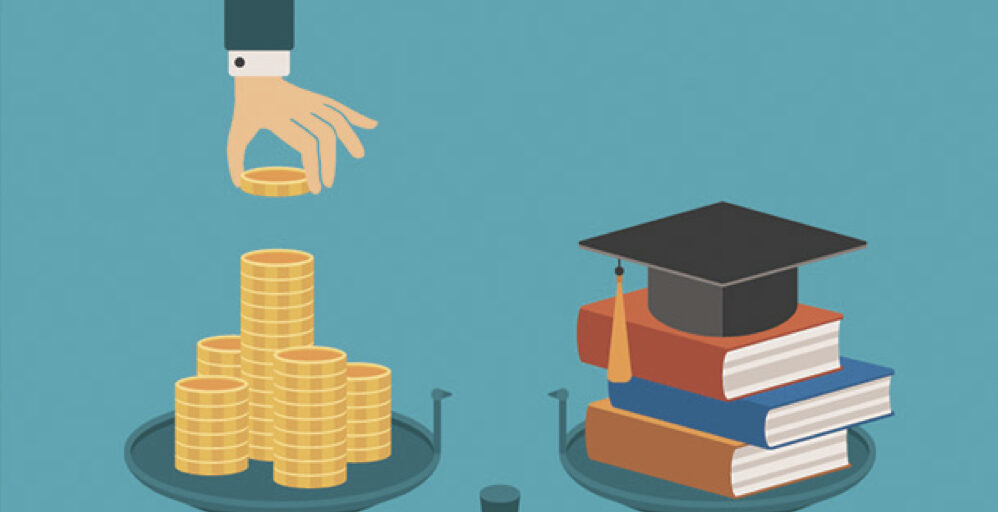 Frankly speaking yes, it is!
As a PhD student, you have to travel for sample collection, conferences, symposiums and for other academic purposes.
You have to subscribe to many journals and need to purchase articles. And if you are a science student you have to pay extra for your lab utilities and other wet as well as dry lab works.
In addition to this, you also have to pay for your outsourced work, research paper publications. Thus you need huge money to do PhD.
Doing PhD costs around 3000$ to 7000$ or sometimes 10,000$. In India, it costs around 50,000 to 5,00,000 or sometimes 10,00,000 Rs based on the subject or method you selected for your PhD.
If someone wants to pursue a PhD in the United Kingdom, it cost them around 3000 to 6000 pounds.
However, universities offer stipends and fellowships to students based on their subjects or topics. Sometimes governments also sponsor students in some special cases.
Depending upon the type and cost of your PhD project stipend or fellowship can be given to you.
Criteria for PhD award:
Structurally, written thesis or dissertation, research article and/or viva voce are three criteria one has to fulfill to get the PhD award.
At least two articles (one review paper as well as a research paper) must be published and/or accepted in a peer review journal before submitting the thesis.
The thesis must be reviewed by two external referees before submitting to the university.
The thesis must be written in a prescribed formated, henceforth it must include- introduction, review of literature, methodology, result-discussion and conclusion in it.
The research must be enough for giving the PhD award.
Candidate must have attended two seminars and a paper presentation session during their Ph.D. tenure.
Relate reads:
Process of PhD:
As I previously mentioned one can enroll in PhD through examination, master's degree, M.Phil or application. The process of PhD registration depends on the criteria decided by the university.
But anyway none of the criteria is unachievable for those who want to do it. So the first step is to select the PhD program.
Once you will make your mind, in which PhD program you wish to go, next, you should have to start working on your PhD project. The PhD project include the subject, topic, methodology or technique, title, research proposal and possible outcomes of the work.
Read more: Designing a PhD Project from Scrap to Craft.
Soon after, select a guide and contact them to supervise you and show them their project and try to convince them.
Related article: How to choose a PhD supervisor?
Once you have selected in the interview, the next step is to complete the course work. In coursework research methodology and other research-related subjects are studied and students have to complete the course work through examination.
(it is not mandatory that one has to complete the course work in one trial, students have to complete it within a year.)
Your registration is confirmed after that, now as a PhD student, fill all other formalities.
Immediately start working on your PhD title and direction of research by taking your PhD supervisors help. Not that you can also start working on your work during the coursework as well if you are sure that you can complete it.
Related article: 10 Genuine Suggestions to Design a PhD Title.
After that apply for fellowship or stipend.
Once you have completed all the procedure, All students have to do research for at least two years.
During the "research doing" period, the candidate must have to read literature and meanwhile prepare the thesis. Also, they have to publish a research paper as well as a review paper in peer-review journals.
Along with that, a candidate has to attend two compulsory seminars and have to present their paper or research work.
After completion of the research and thesis, a research fellow have to submit their thesis to their supervisor for reviewing and the supervisor send it to the external reviewer for examining the thesis.
Once the procedure of thesis review completed, the candidate can submit their thesis to the university. Meanwhile, their PhD supervisor gives them the list of external referees for viva.
This is the entire procedure of completing the PhD degree.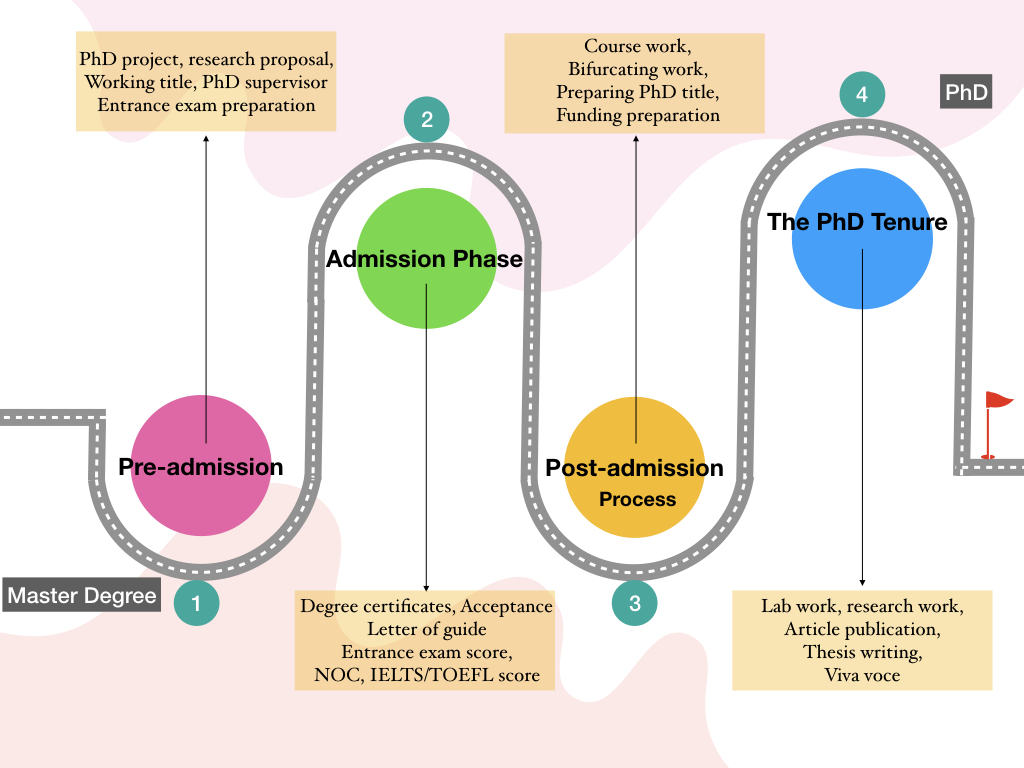 This article will probably help you to make your doctorate easy: A Complete Roadmap for Degree to PhD.
Subjects for PhD:
In this segment, I will give you an overview of the list of the subject for pursuing PhD. 
List of subjects for humanities:
Regional studies (American studies, Asian studies, Indian culture studies) etc
Theology and religious studies
Philosophy
History
Language and regional languages (for example PhD in English/ English literature, PhD in German, Chinese, Hindi, Latin etc).
Geography
Culture, media and communication
Anthropology
Archaeology
List of subject for Engineering:
Mechanical engineering 
Chemical engineering 
Material science
Nanotechnology 
Nuclear engineering 
Software engineering 
Telecommunication
Information technology 
Civil and construction engineering 
Biomedical engineering 
Aeronautical engineering 
And other applied engineering subjects 
Biology and Medical 
Zoology and botany 
Microbiology 
Biotechnology 
Biophysics 
Bioinformatics 
Plant science 
Agriculture 
Cancer and oncology 
Dentistry 
Endocrinology 
Evolution 
Food and nutrition 
Genetics 
Marine biology 
Neuroscience 
Molecular biology 
Cell biology 
Pharmacology and toxicology 
Sport science 
Public health
Epidemiology 
Veterinary science 
Veterinary medicines 
Virology and bacteriology 
Animal science 
And other applied biology subjects 
List of subject for physics:
Pure physics
Biophysics
Atmospheric physics
Fluid dynamics
Geophysics
Material science
Biomedical physics
Metrology
Nuclear physics
Plasma physics
Solid-state physics
Radiation
Semiconductors
Geo physics
Atomic physics
Other than this PhD degree is also available in chemistry, physics and management-related subjects. 
List of subject for chemical science
Organic chemistry
Inorganic chemistry
Biochemistry
Computational chemistry
Environmental chemistry
Forensic chemistry
Synthetic chemistry
Social science and health, political science, sociology, sport, music, dance, accounting, marketing. Tourism and law are other subjects in which one can apply for a PhD.
Conclusion:
Conclusively we can say before applying for PhD one should know all about the rules and regulations related to the degree. Because I know people can not complete their PhD and eventually leave it in-between.
Nonetheless, As a PhD student if you acquire several skills and qualities from the beginning you can achieve it without any hurdle.
For that, as a PhD student, you have develope reading skills, advanced thinking, writing skills, and other qualities.
If you want to learn more about it please go and read our previous article on it: PhD student: skills and qualities.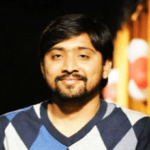 Dr. Tushar Chauhan is a Scientist, Blogger and Scientific-writer. He has completed PhD in Genetics. Dr. Chauhan is a PhD coach and tutor.