A doctor of philosophy is a higher level of graduation given in various subjects by universities. Universities give doctors of philosophy honor to a fellow for providing knowledge in their respected field. 
Since long the PhD degree has been awarded in various subjects. In the present article, we will try to make you understand why the degree is known as a doctor of philosophy, but before that let's understand some basic things regarding the degree. 
What is PhD- doctor of philosophy?
PhD- doctor of philosophy is the esteem for a person or student in their academic career. Europe and the middle east people had started awarding the degree to their students during ancient times. 
The word was originally derived from a Greek word that we will discuss later. Because the answer is there in the meaning. 
The uppermost level of achievement is hard to get, a person has to face many difficulties to achieve it. Nowadays universities hold common entrance exams for students to get admission in PhD in order to maintain the importance of the degree.
However, a person with a master degree and master of philosophy can also apply directly for it. Still, the entrance process is too complicated for admission.
Let me discuss it for you…
First, you have to clear an entrance exam conducted by the university or you have to prepare a proposal or research proposal focusing on a specific problem.
Even though one has completed the entrance example, a research proposal is required. The university review committee makes a decision based on your research proposal.
You only get admission in PhD when some expert professor will be interested in your research proposal. But the story still does not end here, your masters grade, your research background and publications also taken into account for admission.
A typical PhD degree will take at least 3 years to complete. Although it can take more time to complete. Sometimes it takes 5 to 8 years, It depends on your research. 
Cost is yet another big factor in PhD, with fees and other costs, one has to invest $30,000 to $50,000 to $100,000 during PhD. Most universities provide financial freedom as well as financial assistance for students so don't worry about the cost. 
Part-time jobs, fellowship, scholarship and project funds are various options to survive financially during PhD. 
The time and cost of the PhD-doctorate of philosophy depends on the choice of your subject and stream you select.
For example, a science student has to invest more time and money in comparison to art students. And it's a fact because a science student has to do extreme wet and dry lab work. 
Their lab utilities, chemicals and assays are costlier. If we want to learn more on cost and duration on PhD, read this article: Cost and Duration of PhD in India
Now coming to our question,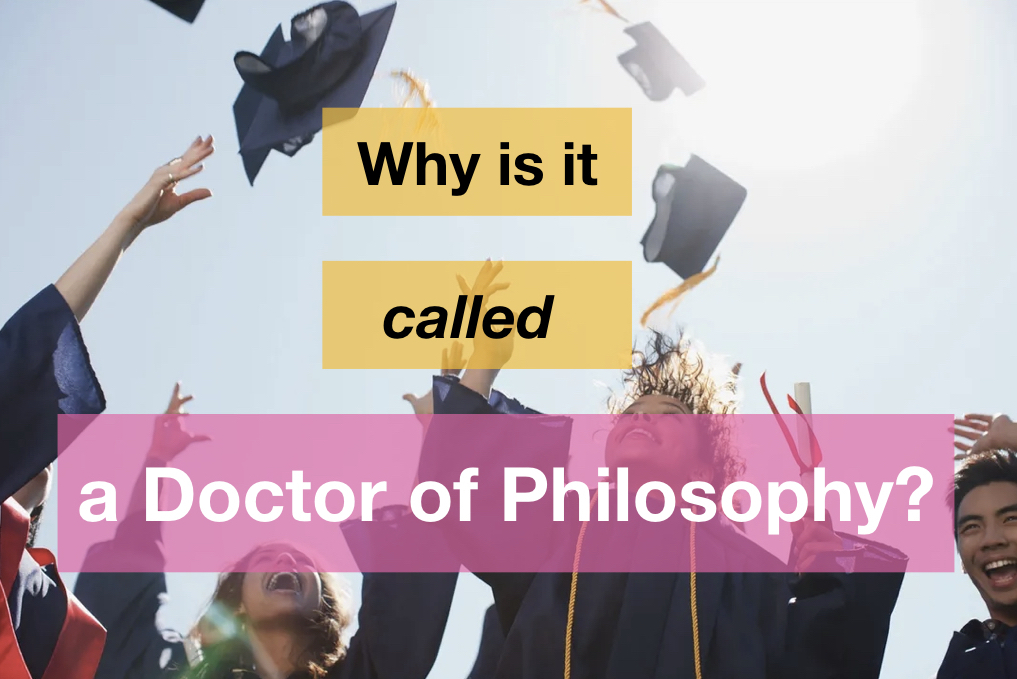 Why is it called a doctor of philosophy?
There is a philosophical reason behind it. The word philosophy was derived from the Greek word "philosophia" which means "love of wisdom". A person having a PhD degree is wiser than others having experience, knowledge and decision making skills. 
It is a tougher and topmost achievement that is why labeled with a doctor, the meaning of doctor is otherwise a physician or medical practitioner. 
It is called a doctor of philosophy due to the outstanding wisdom and sense of an achiever, to solve real-world problems with his or her best knowledge. And by doing it he or she solves the problem as well as provides knowledge in their related field. 
All this is possible because of their love of wisdom- doctor of philosophy.
Notably, no authorities or universities still officially explained the meaning of 'doctor of philosophy'.
In some other branches it is known with other names as well, like, DSc- doctor of science, EdD-doctor of education etc. However, all are similar to PhD.
During Doctor of philosophy:
Once you are enrolled in a PhD or doctor of philosophy, you have to complete three major criteria in your entire tenures: writing a thesis, publishing a research paper and completing viva. 
PhD is all about reading, researching and writing. Researching means we are descoring something new or providing some new information in previously existing knowledge.
So we need to learn and read previous work related to our topic in order to understand our work and research.
A thesis is a written draft or assay of our doctor of philosophy work. And hence it must be precise. Your PhD thesis reflects how accurately you have done your research. That is why it is very important to write a thesis in a proper manner. We have covered an amazing article on how to write a PhD thesis. You can read it here: 16 tips to write a thesis for a PhD. 
To make your research foundation more stronger, you have to publish your work in some peer reviewed well known journals. Universities strongly recommend at least one publication of PhD.
If you want to learn more about how to write a research paper, read this article: Writing a research paper for PhD dissertation. 
The last criterion is the PhD viva. An external reviewer reviews your thesis and conducts a viva session. The session is in general only related to your PhD work. It is a kind of conversation in which you have to defend your work with arguments. 
Interestingly, some universities don't conduct viva. A PhD thesis is considered as a criteria to award the degree. 
---
Note: 
Course work is now mandatory in different universities across the world to enroll in PhD, usually, the first year of PhD is considered as a course work that must be cleared by a PhD student. 
---
The PhD degree is also known as a terminal degree because it is the last stage of the education system. Also, a doctor of philosophy is licensed to teach, so academics and teaching are their common job options. 
As they are commonly labeled as "professors" their responsibilities are not only teaching but also research. A PhD person can teach and at the same time conduct research projects and make their profile stronger.
They can involve students in their research projects and can develop students' interest in research, by doing so, they are making the future of the scientific and research community more stronger.
That is the reason the role of a PhD person is very crucial. All these he or she can do only because of the love of wisdom they had developed during their PhD.
Nonetheless, not only academics there are some higher levels of opening available for doctors of philosophy in research organisations, but also.
Now what about the earning or salary? 
Usually, a PhD person can earn more than a school or graduation level teacher. They can earn between 50,000 to 2,00,000INR per month but still the potential of earning depends on how smarter a person is!
Conclusion:
Their love of wisdom is the reason a person is called a doctor of philosophy or doctorate. Doctor or doctorate is a different topic to discuss, however. if you want to learn about it, read this article: doctorate vs doctor of philosophy. 
We know love for something makes us great and the same is true for study too. Students left their study due to lack of interest or to get a job. But trust me, if you are really interested in your subject go for a PhD. I bet you after completing your doctor of philosophy degree you will be a different person. 
Your sense of observing things becomes sharper and distinct from others. One more advantage you get from a PhD is honor and respect. You are called a doctor and people see you with respect. They think 100 times before arguing with you because you are a PhD- doctor of philosophy, no one can beat you in arguments.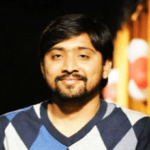 Dr. Tushar Chauhan is a Scientist, Blogger and Scientific-writer. He has completed PhD in Genetics. Dr. Chauhan is a PhD coach and tutor.