A prospective student is known as a doctoral candidate or PhD candidate when he or she completes all the criteria to appear in the PhD, including the coursework and external doctoral examination.
Doctoral candidacy is given to students after completing several important milestones. Doctoral studies or doctorate of philosophy abbreviated as PhD or Ph.D. is the degree top of all in the entire education system. 
The whole process from 'prospective student' to becoming a 'doctoral candidate' is tedious and time-consuming. Failure in a single run, you will be stuck at one place or terminated from the race of getting the doctoral honor. 
Indeed, doctorate and PhD are different a bit, having the same intention to give the highest level of esteem in academia. Once completed, a doctorate candidate can use "Dr" above their name. 
But more to that, they can decorate their career with groundbreaking achievements, earn more and become renowned with the doctorate honor. I can say the PhD- doctor of philosophy or 'philosophia doctor' is more esteem, reward or honor than only a degree. 
In the present article, I will tell you about the doctorate candidate and what are the things that help them to mark the candidacy and successfully achieve it. 
The present article is a kind of do's that helps you to clear every milestone in PhD as a doctoral cadidate. 
"Doctoral Candidate" is a really big deal that signifies that you have crossed some serious milestones along your path to the doctorate.
Anthony C hood, PhD, Executive vice president and chief diversity, Equity inclusion officer.
What is a doctoral candidate? What does he do?
A doctoral candidate has to defeat every milestone and fulfill every requirement step by step in the system of PhD. A candidate also prepares themself for completing the upcoming milestones to go ahead in the degree. He or she clears examination for doctoral, cracks interviews, defends their title and completes coursework to appear in the real research world. 
When you apply, you become prospective students for the award, unlike other degrees, here one after another you need to pass or clear different milestones.
The milestone for getting a PhD or doctorate are; 
Getting the master's degree
Applying to the degree
Appearing in the entrance exam
Defeating the completion
Facing personal interview
Defending the title
Convincing a guide to get in
Completing the coursework
Writing the thesis
Publishing couple of research articles
Publishing the thesis
Appearing in the PhD viva and defending the thesis
Failure in a single step will ruin everything for you, you will be stuck in one place, consequently, and get demotivated, frustrated and depressed. Therefore it is very important to seriously defeat every milestone to go ahead in doctorate. 
For instance, if your application for a PhD is accepted, even if you impress experts in the interview but you haven't yet completed your master's, you can't go ahead.
If your findings are outstanding but you fail to publish an article on it, you even can't go ahead.
If you are defending the thesis but your thesis is yet not published, the award will not be given to you. So first understand the importance of every requirement or milestone of a doctorate. 
Here are my recommendations for every doctoral candidate to complete all these 12 milestones.
Getting the master's degree:
Throughout the world the prime criteria to get admission into PhD or any doctoral is the master's degree, however, some universities allow bachelor's too. But a master's degree in the relevant field is a must.
You need to clear all your semester without failure and with good grades to defeat your competitors. The minimum requirement is 55% marks or 3.5 GPA in all four semesters.
With higher scores your chance of getting in increases otherwise you need to wait for your turn. In addition to this, it is also very important that your master's degree would be achieved from the reputed, approved or deemed university. Unauthorised university degree is not allowed.
Applying for the degree:
To be a doctoral candidate from prospective students you need to apply for the degree, first. Go to the official website of the university or college or school where you want admission. Fill all the requirements and apply online.
Don't fill in the wrong information, all the data are processed later on for verifying the details. Also you can apply in multiple universities for the same degree, no issues in it. So if you reject one, you have another.
Read all the things properly and fill the details accordingly. Don't do things in a hurry. There is no time limit to apply.
Appearing in the entrance exam:
Doctoral exam or pre- PhD entrance is a kind of written test mainly objective type test, conducted to allow a restricted student to appear in the PhD interview. Those who successfully clear the exam can only go ahead.
Note that universities or central governing bodies also hold common entrance test for PhD. in India it is NET, GCET or SLATE. The scores are taken into account during the admission process.
Some universities also allow direct admission.
Defeating the competition:
When you all are on the same boat, all have master's, good grades and good marks in competitive exams, how do you defeat the competition?
Here is the catch! Every guide wants a candidate who has some knowledge, experience or research background. Get yourself published before applying to PhD. or
Work with some research project. Or publish some research in good journals. During the interview it makes you stand above all. And trust me your chances of getting in will increase.
Facing personal interview:
You are yet not become a doctoral candidate because your seat is not confirmed yet. Now as a prospective candidate, you need to appear in the personal interview, in front of experts and guides.
To successfully defeat the interview you have to impress experts and panelists with your research idea. Take the help of your teacher or expert and prepare a good research proposal, a PhD title and well planned PhD project.
Share your idea in the interview and let them decide. Focus more on the outcomes of the PhD research and try to convenience every penalist.
Defending the title:
During or after the interview in a separate segment a prospective student has to defend their PhD title. How they do the research, what are the goals and objectives and how the outcomes help them.
Make a working PhD title, here is the guide you can learn to make a PhD title: 10 suggestions to design a PhD title, and explain it on a separate sheet or with a presentation.
Explain its importance, the method, theory or instruments you will use, how the work will go and expected outcomes.
Convincing a guide to get in:
After doing all these hard work, the final decision will be on the guide. A supervisor or a guide is an expert, professor or university faculty appointed by the university to guide prospective students throughout the PhD.
If you follow my recommandations i have given so far, surely a guide will get impressed. But if he or she is still in a dilemma, you need to convenience them. Now that is totally up to you how you can do it.
But I can say, show them your skills, experience and willpower to do research.
Completing the coursework:
Between the path from 'prospective student' to 'doctoral candidate', completing coursework is the last step, still, the work is yet not done.
If you fail to complete the coursework, you can't go ahead. The entire one year or two semesters are dedicatedly designed for students to learn research methodologies. At the end, they need to appear in the exam and need to clear it to go ahead. Once your coursework is done, you become the PhD or doctoral candidate. You have completed all the criteria. As a doctoral candidate, you need to follow some rules and regulations and have some extra responsibilities. In our previous article, we have explained all these, here it is:
Up to now you can consider as phase one, you are now a doctorate candidate but the job is yet not done, to become a doctor from a doctorate candidate, you have to push a bit hard yourself.
After becoming a PhD candidate your PhD journey and research starts here, from the second year, you have to write dissertation, publish a paper, publish and present a thesis and defend the thesis in following years.
Writing a thesis:
Your little work experience will help you here in writing the draft for your PhD. A doctoral candidate needs to write a PhD thesis or dissertation or a report to support their findings.
The thesis includes aims and objectives, general overview of the topics, review of literature, material and methodology, results, interpretation part. A thesis must be well written and error free.
You can read this articles to learn more on thesis writing:
Publishing a research paper:
Publishing a research paper in a peer reviewed journal is important to award the PhD degree. Every student has to publish one or two (as per university rules) research articles related to their work.
The objective to publish a paper is to make the finding more trustable and important. You have published a review article or main findings.
Publishing the thesis:
The thesis- a well written, error free, assay of the PhD must be published before submission. Check the thesis to the supervisor before publishing it. Include figures, tables, charts and infographics to make it more attractive.
Include essential information like healder, footer, page numbers, lines, uniformalities writing and text before publishing it.
Use grammarly tool to check, spelling, grammar, punctuation and sentence formations.
Appearing in the PhD viva:
The PhD viva is the mock evaluation process to award the degree. In the viva session, which is also known as thesis defense, a candidate has to submit their thesis first. Then present their work in the form of a presentation.
The panel experts ask their doubts which a candidate has to answer. Until any major loophole is found, the thesis is awarded to the candidate.
You can argue, present findings and evidence to support your thesis or work. If any major issues arise during the viva, don't panic, the penalist gives some time to fix it.
Prepare well to appear in the PhD viva. Here is our guide on how you can do this:
Doctoral candidacy form:
Not all but some universities officially give a letter to students as they become a doctoral candidate, the letter is known as doctoral candidacy form.
After completing the coursework university gives a letter to the student having the detail given below,
Name of the PhD student
Date of completion of coursework or qualifying exam
Declaration for the candidacy
Subject or title of the thesis
Authorised signature from the university representative
Authorised signature of the guide or supervisor
The piece of paper is proof from the candidate that they can now begin their research work for the rest of their PhD tenure.
Checklist for a doctoral or PhD candidate:
Definition:
Students who have completed all the requirements for doing the PhD research are known as doctoral candidates.
Tasks:
A doctoral candidate has to prepare themself for research, providing knowledge, writing thesis or dissertation, publishing research papers and defending thesis.
Career options:
A PhD candidate when completed their degree, they can get higher positions in organisations, academics and private sections with a decent amount of pay scale.
Also one can start their own business, startup or other setups.
They can also start their own clinical or practice after completing a professional degree.
Requirement:
To be a doctoral candidate one needs to complete the interview, defend their title, get admission into the PhD and complete coursework.
Skills required:
To be a doctoral candidate or as a doctoral candidate, prospective students have the following skills:
Zero dates planing
Reading habits
Three-dimensional thinking
Writing skill
Besides they should have a positive attitude, regularity in their work, confidence and other characteristics a student has.
Conclusion:
These two articles will surely help you in your PhD.
This is the complete roadmap from PhD student to the doctoral candidate and doctorate candidate to doctor. As a doctorate candidate, you have to be responsible, calm, composed, sensible and obedient. Be patient and follow your supervisors' advice.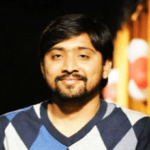 Dr. Tushar Chauhan is a Scientist, Blogger and Scientific-writer. He has completed PhD in Genetics. Dr. Chauhan is a PhD coach and tutor.