In this article, we are covering topics on- PhD in India, fees structure, entrance exams, admission procedure and other related information. Also, we will enlist courses and universities for doing PhD in India. Further, we will cover how to apply for a PhD scholarship in India and what are the sources. 
I personally feel that doing a PhD in India is tougher than in other countries. Why? I will explain it in this article. Wait and read till the end.
The doctor of philosophy is the topmost degree in any education system. One should have to pass many hurdles and face numerous problems to even enter into PhD. However, for a clever and bright student, it might be an easy task.
PhD is more than a degree, it is equivalent to some reputed award or we can say it is kind of honour. But technically speaking, you become an expert by doing a PhD. Your expertise nourished and polished during PhD and hence you become top of all.
And because you are now some expert in some disciplines, you paid higher than others. People give you respect as well.
This is the reason, doing a PhD is a tedious task. You can't get a PhD easily. Therefore it is not a "cup of tea" for all. As a PhD student, you need to have great commitment and patience. You have to develop several skills during your PhD to get it smoothly. I had covered an amazing article on what skills required for PhD students. Read it first, it will help you.
Read: PhD student-What skills and qualities one should acquire.
As I said, doing a PhD in India is not as easy as like in other countries. A candidate has to pass many steps and tedious procedure to complete it.
A candidate has to,
Clear an entrance exam
Propose a research problem
Complete course work
Write a thesis or dissertation
Publish a research paper
Attend or present their work
And complete the viva voce
PhD in India:
UGC- university grant commission from Delhi held, conduct and monitor's the entire PhD process. The UGC is the governing body for all universities across India and it is taken care of all the processes and legal problems related to PhD in India.

The PhD degree given by the UGC approved universities are only valid in India. For that, every university has to follow the rules and regulation stated by UGC.
You can get all the information regarding PhD on the official website of UGC.
Requirements and Eligibility criteria:
When you think about doing a PhD, you must have completed a master degree or postgraduate degree in your related disciplines.
So the first criteria for doing a PhD in India is the postgraduate degree. Notably, you must have completed your undergraduate degree from a well-known university.
Here one thing you should know about your master degree is that some universities don't allow students with part-time master or postgraduate degree for PhD.
So you have to complete both bachelors as well as a master degree before applying for a PhD.
However, for some courses master of philosophy (M.phil) is also taken into consideration besides a post-graduate degree. M.Phil is not mandatory for all.
Next, with it, as per the UGC rules and regulations, a minimum 55% marks or equivalent CGPA is required to be eligible for PhD.
After that, a candidate has to clear the NET- national eligibility test or GATE or some equivalent entrance exam held by the university.
NET is compulsory for all subjects besides engineering. For engineering students, GATE (gratitude aptitude test in engineering) is required. However, before that, they must have completed their M.Tech or ME.
The NET or GATE is exclusively conducted by the university grant commission. Based on your NET or GATE score you can apply in some of the topmost universities across India.
Students of final year or last semester of masters can appear in NET or GATE.
The above eligibilities are required only for applying in PhD. still, you can't get admission if you aren't fulfilling other criteria as well.
After they shortlisted you for PhD, you have to submit a research proposal. If your research proposal is accepted then and then they can appear for PhD.
These are the eligibility criteria for applying in PhD in India. Conclusively, you have to start preparing for PhD in your master's, if you are willing to do it.
Now, imagine that you have completed all these criteria, what next? What is the exact admission procedure to actually get into PhD? Let's check it out.
Admission procedure for PhD in India:
Your token for admission in PhD is your post-graduate degree and NET or entrance exam. With a minimum of 55% marks and a good score in NET, you can apply in any universities across India.
You can fill the form now.
A candidate can apply offline or online for PhD. Universities offer a limited number of seats for each subject. Once you shortlisted, they will notify you.
After that, you have to download the final application form, fill it and submit it to university with all the attested copies of documents.
Documents required:
Students have to submit attested copies of all documents and verify the original one to respected authority. The required documents are:
12th mark sheet
Final mark sheet of graduation
Graduation degree certificate
Final mark sheet of postgraduate
Degree certificate of post-graduate
Birth certificate
UGC notification of clearing the NET/GATE or university entrance exam clearing certificate.
Cast certificate if required
Documents of fellowship or scholarship if any
M.phil degree certificate if required
Publication if required
Research proposal
Recommendation letter from the guide.
No-objection certificate
University transfer certificate if any
Passport size photograph
Attested copies of all these documents must be submitted along with the application form. Besides, a candidate has to submit the research proposal, additionally.
The research proposal is very important, based on your research interest, PhD supervisor or guide will be allotted to you.
Format of a research proposal:
The research proposal is more or less a kind of synopsis which explains the overall idea of your research problem.
Title— propose your title in which you have to include a topic and method you wish to study. Try to make it small. If possible take some expert's help to propose your title.
Your title is a very important element of your PhD, it will remain unchanged throughout your PhD. Hence propose a clear, catchy and self-explanatory title.
Abstract— explain your entire topic in 250 to 300 words in the abstract.
Introduction and review— Explain your topic and provide some basic information in the introduction, Also provide some review related to your topic.
Aim and objectives– propose at least three different objectives to solve your research problem.
Methodology— in this section explain the method, process, protocol or hypothesis you want to use to solve the research problem.
Results— state some output of your research. Here you have to enlist possible results (positive as well as negative) of your research problem.
Note: you have to give a broad idea of everything, no need to explain everything in detail. Your research proposal must be 10 to 12 pages with a title page and bibliography.
Now,
With all these documents, a candidate has to submit university fees.
The university sent the research proposal to the respected faculty or the guide. If any guide is interested in your research problem they will send an acceptance letter to the university. University will send you the confirmation of the allotted guide.
After that, you have to visit your guide. Your guide will give you a recommendation letter. You have to submit it along with a form and university fees to your department.
After you fulfil all these requirements, your admission for PhD is completed. Due to these complications, doing a PhD is actually a tedious job in India.
But, you are not a PhD student, still. I will tell you why. Wait!
Fees structure for PhD in India:
The average fees in government college or universities are ranging from 20,000 INR to 50,000 INR annually. Although it may vary.
PhD fees are one of the biggest problems in India because private universities charge up to 100,0000 INR per year.
In self-finance college yearly fees ranging from 2,00,000 INR to 6,00,000 INR. You have to do your research for 5 to 7 year. Now imagine how much you have to pay.
The fees include education fees, library fees, tuition fees and other university and laboratory charges.
However, universities do not give you travel allowances, you have to pay yourself to travel for sample collection.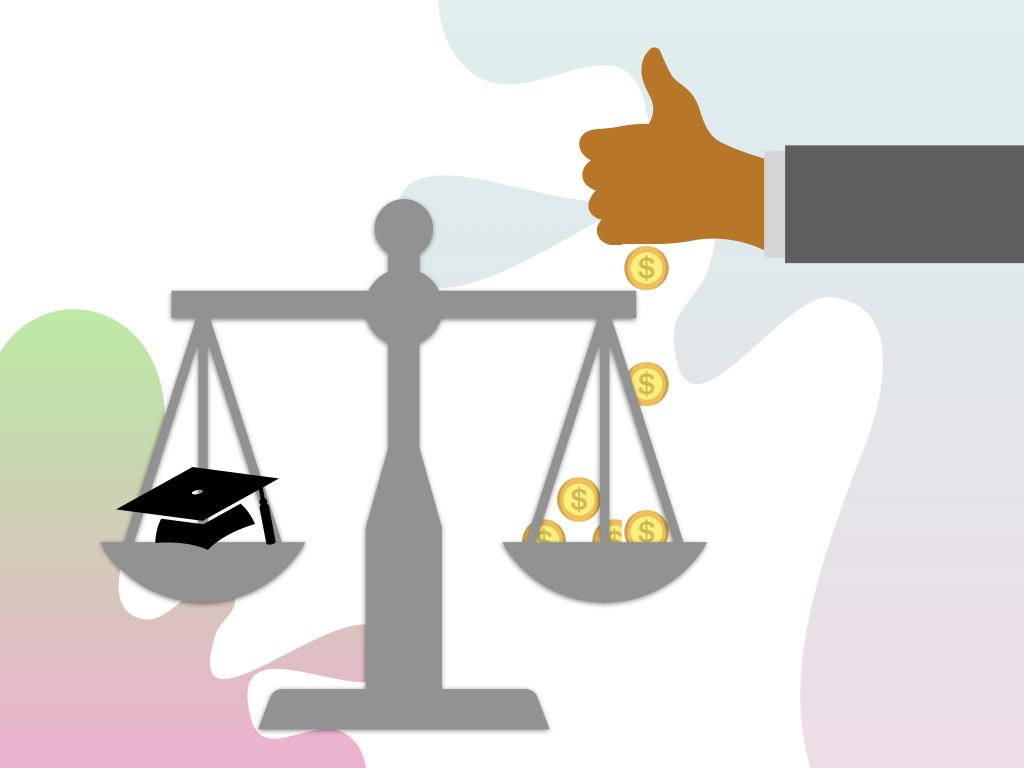 For doing a PhD in a government university or college you have to pay around 8,000 to 10,000 INR per semester.
Also, fellowship and scholarship options are available for some students. We will discuss it later in this article.
Anyway, by doing some smart work and starting preparing for a PhD from day one of your master's degree, you can easily clear NET or GATE. You can get admission in government quota easily.
After completing all these steps and procedures, you have to decide whether you want to do a PhD part-time or full time.
Notably, nowadays UGC offers part-time PhD only in some selected subjects and for some special cases.
For example, If you want to do a PhD in biology, obviously you need to do research work in the lab. UGC has decided not to give part-time options in those subjects. Although, as I said in some special cases it can give.
Some universities offer doctoral programs part-time as well. (there is a significant difference between doctorate and PhD. Read it here: Doctorate vs PhD).
PhD scholarship or fellowship in India:
UGC has various scholarship and fellowship options for providing financial aid to students. If you prepare well and do some research before applying for a doctorate, you can get admission in PhD with a good amount of scholarship.
The university gold medalist students are awarded the inspired fellowship by the university for getting a PhD. So as I said above, plan well from the first day of your master's.
Junior research fellowship in engineering and technology, a junior research fellowship in science, humanities and social sciences are two best options for financial aid. A candidate has to clear NET for that. With JRF-NET, you can apply to any university for a PhD.
Besides this, UGC also provides financial aid for students of the minor community, OBC, SC and ST community.
Maulana Azad national fellowship program is reserved for the minority students. Likewise, Rajiv Gandhi national fellowship is for SC/ST students. Also, universities give special scholarships to single girl child and women for higher education.
Note: the purpose of giving reservation to minorities, special community (SC/ST/OBC) and women is to improve their financial and social status in society. Also, to empower and encourage the same.
If you are not still eligible for any of the scholarship stated above. Don't worry. There are other schemes as well.
A candidate can propose a minor or major project to UGC. If your project is good UGC will give you funding to complete your project.
Besides, there are other personal scholarships and fellowship options are also available at UGC. You can visit the scholarship and fellowship section of UGC here: UGC- scholarship and fellowship.
Now the question is what amount it will pay?
In the case of inspiring fellow students, UGC pays full fees throughout their research or PhD tenure. However, for other scholarships, the University grant commission pays a lump-sum amount of 25,000INR to 30,000INR per month.
Duration for PhD in India:
PhD is a length and time-consuming process. Likewise, in other countries, it takes around 3 to 5 years to complete a PhD in India.
As per the university grant commission, candidates have to do their PhD research minimum for 3 years. Even Though your work is completed within 2 years (which is actually not possible) you still have to complete 3 years. Sometimes it takes 5 to 7 years too, for completing a PhD.
The tenure of PhD depends on the complexity of your topics, your guides involvement and your hard work.
As per my experience, it takes at least 4 years for a sincere student to complete a PhD.
Structure of PhD:
Let divide what you have to do during each year in PhD:
In the first year, you have to complete your coursework. The coursework is based on the research methodology studies. No research work is conducted during the first year.
Once you complete your coursework, you need to clear the coursework examination.
Minimum 55% marks required to clear it, then after, every candidate has to submit the results to university.
Now your PhD admission is confirmed.
If you fail to pass the coursework, one more chance is given to you. If you fail to clear it within a year, your admission can be revoked.
Now in the second year, you can start your research work. Initially during the second year, your major responsibilities are to collect samples, read and review research papers related to your topic and start making notes.
Also, during the same time, you can start your lab work as well, if any. As per your guide's instruction you can start working on your methodology.
In the third year, you have to do extensive research work and try to complete your work within the first half of the year. Meanwhile, you need to start reviewing literature and start writing your thesis as well. During the same time, you have to attend seminars and symposiums.
During the fourth year, you have to complete your lab work and publish a research paper too.
Unless your research published, you can't go ahead. Now once it is done, immediately you have to present your research at international seminars or conferences.
In the last and fourth year, your work is done, you just have to write your thesis. Read papers and start writing your thesis. Review your thesis weekly by your supervisor.
However, writing a PhD thesis is still tedious work. Read our guide on how to write a PhD thesis.
In the second phase of the fourth year, you can submit your thesis (once university approved it). And you can appear for viva voce.
At the end of the 4th year or starting of the fifth year, your viva got completed. If your thesis is not rejected or major indications are not given.

As I said, ideally if you work sincerely you can complete your work within four years. If you fail to do so, you may have to pass a couple of more years to complete a PhD.
Now I think you understand why doing a PhD is not a cup of tea for all. You indeed need to be more sincere and hardworking for doing it.
PhD courses in India:
Engineering:
| | |
| --- | --- |
| PhD in civil engineering | PhD in engineering and technology |
| PhD in electrical engineering | PhD in chemical engineering |
| PhD in general engineering | PhD in genetic engineering |
| PhD in Electronics and communication | PhD in mechanical engineering |
Science:
| | |
| --- | --- |
| PhD in biology | PhD in physics |
| PhD in mathematics | PhD in chemistry (organic and inorganic) |
| PhD in botany | PhD in agriculture |
| PhD in zoology | PhD in statistics |
| PhD in biochemistry | PhD in material science |
| PhD in microbiology | PhD in nanotechnology |
| PhD in biotechnology | PhD in chemical science |
| PhD in bioinformatics | PhD in anthropology |
| PhD in Alter | PhD in biophysics |
| PhD in Genetics | PhD in physical chemistry |
| PhD in environmental science | PhD in biology and biomedical life science |
Other specialised subjects:
| | |
| --- | --- |
| PhD in medicine | PhD in surgery |
| PhD in Pharmacy | PhD in mental health |
| PhD in ophthalmology | PhD in occupational health and physiotherapy |
Arts and humanities:
| | |
| --- | --- |
| PhD in the language (Hindi, English, Urdu, Gujarati, Bangla and Marathi) | PhD in history |
| PhD in social science | PhD in home science |
| PhD in philosophy | PhD in humanities |
| PhD in fine arts | PhD in archaeology |
| PhD in creative writing | PhD in foreign languages |
| PhD in geology and geography | PhD in Sanskrit |
Management and commerce subjects:
| | |
| --- | --- |
| PhD in commerce | PhD in economics |
| PhD in Accounting and finance | PhD in business management |
| PhD in management studies | PhD in organizational behaviour |
| | |
Other subjects:
| | |
| --- | --- |
| PhD in music | PhD in dance |
| PhD in yoga | PhD in education |
| PhD in law | PhD in literature |
List of universities for doing PhD in India: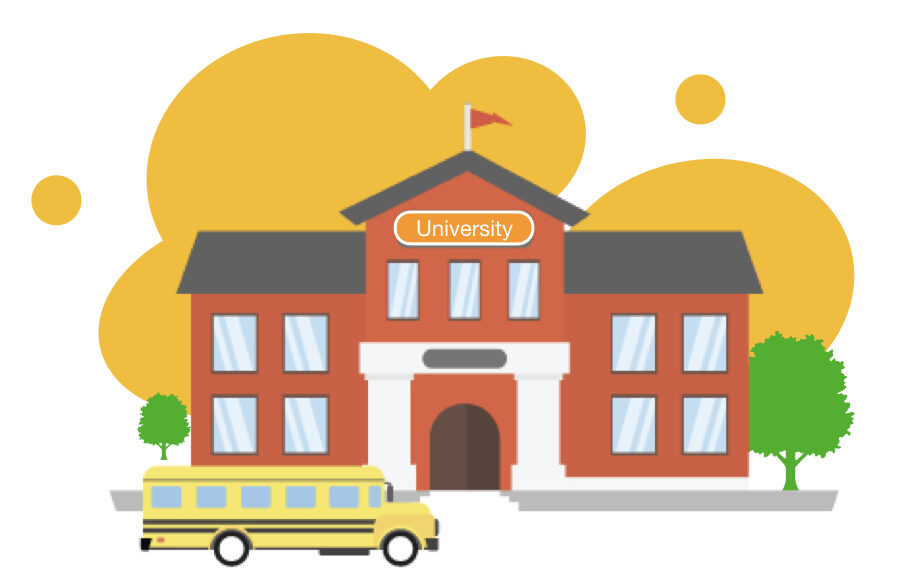 IIT- Indian Indian Institute of technology
Indian Institute of Technology is one of the topmost universities across India. It is a type of public technical university and established on 15 September 1956 via the Indian Institute of technology act 1956.
The IIT is located in 23 cities in India. Among all, IIT Mumbai, IIT Roorkee and IIT Varanasi are very popular. However, other cities are Jammu, Mandi, Poddar, Delhi, Jodhpur, Kanpur, Patna, Guwahati, Kharagpur, Dhanbad, Indore, Bhilai, Gandhinagar, Bhubaneswar, Hyderabad, Goa, Dharwad, Tirupati, Chennai and Palakkad.
IIT offers a PhD in various disciplines of technology. Major PhD subjects are electronics and communication, mechanical engineering, biotechnology and chemical engineering.
Website- Council of Indian Institute of Technology
IISc- Indian Institute of Science
The Indian Institute of Science was established in 1909. It is a type of public research university situated in Bangalore. IISc is the topmost university for doing research and higher education in science and engineering in India, Affiliated with UGC, NAAC, AIU and ACU.
PhD subjects offered by IISc:
Biochemistry, Molecular reproduction; development and genetics, microbiology and cell biology, neuroscience, materials research, organic chemistry, mathematics, physics, computational and data science, chemical engineering, civil engineering, earth science, climate change and other.
For more detail please visit the official website: Indian Institute of science.
IIM- Indian Institute of management
The IIM was established to study management and related subjects in India. It is situated at Jammu, Amritsar, Sirmaur, Kashipur, Rohtak, Udaipur, Ahmedabad, Lucknow, Shillong, Bodh Gaya, Ranchi, Calcutta, Indore, Nagpur, Sambalpur, Visakhapatnam, Bangalore, Kozhikode and Tiruchirappalli.
They offer PhD programs for Finance & accounting, information system, decision science, economics and social science, marketing, production and operational management, public policy, strategy and entrepreneurship.
Visit the official website of IIM- Indian Institute of Management.
University of Delhi
The university of Delhi often known as Delhi University (DU) was established in 1922 by the central legislative assembly act. It is a type of collegiate public central university of India, provides various graduation, postgraduate and PhD courses. The Delhi University offers PhD programs in various disciplines of science, commerce, arts and management.
Visit the official website of the Delhi University for a full list of subjects offered by them: University of Delhi-list of PhD subjects.
Banaras Hindu University
The Banaras Hindu University was established in 1916 by Mohan Malaviya with the help of Annie besant. BHU is one of the top Hindu University of India located in Varanasi, Uttarpradesh.
Interestingly, it is one of the largest residential universities in Asia with more than 30,000 students living within campus. A type of open public university BHU provides various undergraduate, postgraduate and PhD courses in various subjects.
Major PhD subjects are Education, management studies, Sanskrit, Environment & sustainable development, Ayurveda, medicine, science, social science, dental science, Agriculture and Arts.
Visit the official website of Banaras Hindu University for more details on various subjects offered by them- Banaras Hindu University- PhD subjects.
PhD notification and announcements- Banaras Hindu University.
Punjab University
Punjab University was established in 1882 as a public university. It was relocated in Chandigarh in 1947 after the partition. PU is one of the oldest universities in India.
It provides various graduation, postgraduate and PhD courses in Arts, science, commerce and engineering. Some of the PhD programs at PU are Arts, law, medical science, Pharmaceutical science, Design & fine arts, business & management and science.
For more detail visit the official website of Punjab University- Punjab University- PhD.
GTU- Gujarat Technical University
GTU was established in 2007 as the governing body for technical courses, especially in Gujarat.
It is a state university which affiliated courses majorly engineering, Pharmacy and other technical subjects. GTU provides PhD programs in various subjects of engineering.
Visit the official site of GTU- Gujarat Technical University.
University of Kerala:
The University of Kerala was established in 1937 by Chithira Thirunal Balarama Varma, affiliated to UGC. Formerly It was known as the University of Travancore.
It's situated in Thiruvananthapuram, Kerala. Notably, It was established before the birth of Kerala state. The university provides various PhD programs in different disciplines of science, arts and commerce.
For more detail visit the official webpage of KU- Research Portal- Kerala university.
Besides, other well known and reputed universities are enlisted here:
Amity university
Anna university
Birla institute of technology and science
Manipal university
Calicut university
Amity university
Chaudhary Charan Singh university
ICFAI university
University of Lucknow
Jaipur national university
Gujarat technical university
Gujarat university
Jawaharlal Nehru university
University of Calcutta
University of Mumbai
AIIMS
NIT
Amity school of engineering and technology
Chandigarh university
MMU, Ambala
Institute of microbial technology
PEC university of technology
We will discuss the various PhD courses in our next articles with their fees structure, scholarship option and other information.
Conclusion:
As I said, doing a PhD in India is a tedious process. Still, It is a good hierarchy. Fees are fair, the process is good and supervisors are talented. So for brilliant students, doing a PhD in India is a good option. Further, Due to the complexity of the process, the chance of corruption is very less.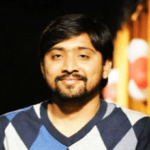 Dr. Tushar Chauhan is a Scientist, Blogger and Scientific-writer. He has completed PhD in Genetics. Dr. Chauhan is a PhD coach and tutor.