When a PhD expenses of prospective students are managed through scholarship, fellowship, crowdfunding or sponsorship; means, whose expenses are managed by others, is known as funded PhD.
A funded PhD doesn't mean that it is a sponsored one! Though sponsorship is one of the options for PhD funding. For a doctorate in some of the specialized subjects such as science and applied science, a student needs huge investments and suffers a lot, if fails to manage funds.
doctor of philosophy- PhD is a costlier degree and of course the utmost academic honor for a person. A candidate single-handedly can't manage to complete the work as well as expenses of PhD, therefore they need funds. In the present article, we will understand what a funded PhD is and what are the options of funding in recent times for a PhD student.
What is a funded PhD?
A funded PhD term is suitable for those whose entire PhD cost or expenses are managed by someone else, for instance, a university or a government department. Fellowship, research project, scholarship, grants, crowdfunding and employment sponsorship are some of the options for funded PhD, popularly.
Getting funds for a huge project like a PhD is a hard thing! A student has to either pass an examination, present a project or make a project to get funds.
However, for some subjects like literature or history funds are not so important, but for subjects that need state-of-the-art instrumentations, trial and errors, additional utilities and chemicals; huge investment involves.
To avail funds for PhD, two questions must be answered first, who can get funds and who gives PhD funds?
Who can get PhD funds?
Every funding scheme has criteria to obtain. Only those get candidacy who fulfil all the criteria. Here are some;
Bright students, scholars or gold medal holders can get funds for further studies like a doctorate.
Prospective student's excellent research ideas or PhD projects can attract funds and investors- like the external funds.
Students of some special casts, races or religions can get special funding advantages. For example, students of the tribal cast can get funds easily in India, Africa and other countries. The aim behind it is to lift their social status. However, in those countries having cast based reservation system, special funds are reserved for some casts.
Funds are also reserved for economically backward students too.
Prospective students who have cleared any fellowship examination can also get PhD funding.
The teacher or lecturer can also get project funds for doing PhD.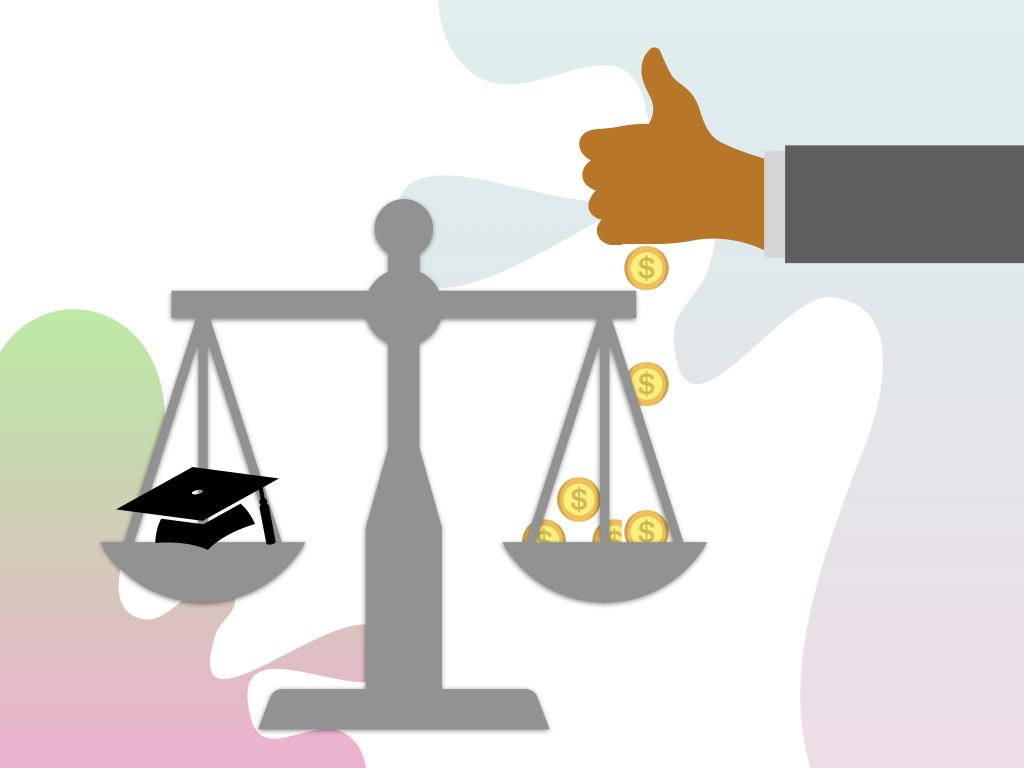 Who gives PhD funds?
Universities:
Universities usually provide funds to students- who obviously have a good potential to do a doctorate, to some extent. Commonly aren't fully funded, university doctorate funds are given from the university research expenses. The funds are given in returns for teaching, assistantship, lectureship and research fellowship in which a candidate has to do a university job or college academic work too.
University funds are given to limited number of students every year.
Government funds:
The government of various countries also provides studentship or doctorate funds to students. Every government department has different funding schemes and criteria.
For example, the central university governing body provides direct grants to scholar students, the social welfare department gives funds to socially and economically backward students.
In addition to this, the government has several schemes for higher and international education, for example, the Rajiv Gandhi national fellowship scheme of India is for scheduled caste and scheduled tribe students.
Moreover, every government has its own research and education department that provides exclusive funds to PhD students.
Independent and industrial funds:
Industries and other organizations give funds to some excellent ideas, usually for robotics, engineering, physics and computer science. We will discuss this topic in-depth, somewhere in this article.
Besides, some NGOs and organizations also honor funds in public health, medical and other research programs- includes professional research.
Student finance and loans:
If no options are available to pursue funds for a doctorate, universities and colleges give PhD loans and finance options. Prospective students can pay loans after completing PhD or during the PhD by part-time jobs.
Read more: How to become a PhD guide.
PhD funds options:
Research grant:
Prospective students can get candidacy for a research grant by their bright academic background. Research grants are given to the Gold medalist students. This type of funds is popularly known as university research grants or university research funds and available for all the students for all the subjects (who hold higher grades).
Note that as we said above, services in academics and teaching are taken as payback by universities on behalf of the research grant.
The university research grant includes expenses of
Travelling and fieldwork
Stationery and publications
Laboratory expenses- chemicals, instrumentations, glassware, plasticware, and other utilities.
Outsourcing and other outer expenses if included in the research project.
Personal expenses- hostel rent, mess bill, college fees and other expenses.
Fellowship and scholarship:
A fellowship is awarded by universities, central bodies, governments of the country or private research center through the examination. Candidates can appear in the exam and if shortlisted, can get funds. Indeed, it is a straightforward process, sometimes a personal interview conducted by a governing body.
A personal interview is usually based on the PhD project and common discussion points are around it only. The major concern in the interview is the outcome of the project with respect to the expenses.
If a research project fails to justify the expenses, it can't be passed during the interview. Nonetheless, if the outcomes of the doctorate are promising, regardless of high cost, they may avail funds.
The fellowship and scholarship may include expenses of
Overall project cost
Literature, subscriptions and publications
Stationary and travels for projects
Laboratory and utility expenses
Employers sponsorship:
Yes, you hear it right! Your research organization or company where you are doing a job can pay your PhD expenses. If doing a PhD is useful to the company or organization, they may take interest in you. If outcomes of your doctoral research in terms of copyright or patent are promising for a company they may invest in your PhD project.
However, in my personal opinion, the terms and conditions, in this case, are so brutal. For instance, in case you submit any patent, it must be a property of the company or organization or after completing a PhD you have to work for only that company for at least 15 years.
So I suggest you think twice before making a decision in this case.
Private funds:
Prospective students can even get funds outside universities- private funds or sponsorship are commonly given in engineering, robotics and other related fields. Although much like the employment sponsorship, here also the terms and conditions are sometimes a bit brutal for students. You can have to give full, partial or some credit or patent to the funding company.
In other cases, if they fund you, your product or research can only be used by their organization only. So you need to read all the terms and conditions before taking further steps.
There are plenty of funding options for national and international doctorate fund options available at various universities or government portals, you just need to search for them. However, the nature of the funds is also different. For example, some are fully funded while some are partial.
Related article: 50 various PhD degree full forms.
Fully funded, Partially funded and self funded PhD programs
---
Fully-funded PhD:
The rare but yet exists PhD funding option is the fully-funded PhD. Luckily all of your expenses are handled by the funding agencies starting from the actual recherche fund to your personal expenses.
Expenses of research, instrumentations, lab, fees, travel, sample collection, sample outsourcing and literature along with your stay, accommodation, fun, traveling, even weekend parties are handled by the funding bodies.
Private companies or organizations usually offer those types of fundings to avail of the patent copyrights.
Partially funded PhD:
Partial funding option is common and easily available through the government or university itself. It only covers the funds for academic and research expenses as we said above.
No living or accommodation costs are included in it.
Self-funding:
Students sometimes pay expenses by themself, however, those cases are rare but also common. For instance, personal or student loans are included in this type of funding.
A regular employee doing a part-time PhD, is not eligible for university funds and usually pays fees from their regular salary.
PhD- any doctorate, consume more time- 5 to 8 years and huge investments. One should have to plan their expenses for at least the next 5 years to do hassle less research.
You can consider it as a start-up, you need to make a project, proposals and present it to many, to the university, to guide, during an interview to the funding agency etc.
Everything during the PhD should be planned prior to backup options. And so the PhD funds too! Suppose if you aren't eligible for the fellowship, go for project funding, sponsorship or even a personal loan.
You need to make backups. But it is important to understand what actually is included in the PhD funds and what not!
Read more: Is PhD worth it in 2021?.
What is included in the PhD funds?
Here is the list of expenses included in the PhD project funds.
Overall project expenses
Stationary expenses
Journal, publication and subscription, books charges
College fees, tuitions fees, and university fee
Travel for PhD- sample collection, meeting, seminar and symposiums
Publication charges
Lab, utility, instrumentation and other charges
Sample processing charges
What is not included in the PhD funds?
Personal expenses like clothing, meal, party or other
Personal travel expenses
House rent or accommodations
Hospital or accidental charges
Engagement or marriage charges
Personal or family expenses
PhD students of STEM- science, technology, engineering and mathematics can't survive on self-funding, their PhD costs are huge and they need funds from the first year. Although the chances of getting funds or a doctorate grant depends on many factors; but there are options, you do not worry about that.
Read more: 16 Proven Tips to Write a Thesis for PhD.
A comprehensive guide to avail PhD funds:
As I said, getting funds is nowadays easy though, hard to process you have to surf in the right direction.
If you are a scholar student or gold medal holder, you have funds even before choosing a topic to PhD. That is a rare case as I said.
Avoid it if you aren't in these cases,
Talking with your supervisor makes things more clear as he or she has enough experience in this field, tell them about your project, start preparing it according to the requirements of the funding agency and apply to fund.
Generally, you can send funding applications directly to the university or online to government portals. Make sure to highlight the possible outstanding outcomes of the researcher.
Make a net and clear proposal centering only to get funds, include information of various costs (approximate) and write convincing proposals.
If all of the available options fail for you, don't lose hope, you can apply for a student loan through the university portals. You can pay it by doing part-time jobs.
If you think that you can manage expenses by part-time jobs and working on weekends, you can go ahead in PhD without even funds.
But the story is still not over for you. After doing one or two years of hard work and groundbreaking research, you can still apply for funds again for the rest of the work or years. As I said, it is a process, it continues without the dead ends, it's the end for you when you give up.
Related article: Defending a PhD thesis like a boss!- an in-depth Guide.
Conclusion:
Doing a PhD is actually a mixture of feelings- excitement, passion, hopes and patience one one side while depression, tension, lack of attention, frustration and rejections on another side.
Coming out of all these is actually the award for you; that is why doing a PhD is the hardest time in a prospective student's life. 70% of students who get the admission and even funds left PhD midways due to so many reasons.
Strengthen your core, do hard work, above all odds you will get success one day.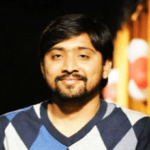 Dr. Tushar Chauhan is a Scientist, Blogger and Scientific-writer. He has completed PhD in Genetics. Dr. Chauhan is a PhD coach and tutor.