"Doctor of philosophy is the full form of PhD or often known as a doctorate, a prestigious, utmost academic degree."
The Ph.D. is an abbreviation of doctor of philosophy or philosophia doctorate, was first awarded in 1150 but gained popularity after the 18th century.
European universities had taken initiatives to give doctors of philosophy in various subjects. However, the rush of foreign students and popularity across the globe demanded more doctorates in more subjects. Specialized doctorates like DSc, DEd and DPsyd arose later in the 19th century.
The ultimate goal of getting a PhD is to provide 'knowledge' to education with the best knowledge and research excellence. To make it utmost, a PhD supervisor sails your boat throughout the tenure.
It's a process of 4 to 7 years or more. Patience, curiosity, hard work, out of the box thinking, frustration, depression, anger- all at once, is the PhD! However, it is a fun thing for those' love is knowledge.
As a prospective PhD student, PhD scholar or PhD candidate, it is important to understand different terminology of philosophy, even though they are not your subject. In the present article, I will explain to you the full forms of various PhD studies and related topics. 
Related article: What is PhD?- History, Definition, Origin, Requirement, Fees, Duration and Process.

Full form of various PhD degree:
PhD

– Doctor of Philosophy 

DSc/ ScD

– Doctor of Science
D Ed– Doctor of Education 

PsyD

– Doctor of Psychology 

DAS

– Doctor of Applied science 

DBA

– Doctor of Business administration 

D chem

– Doctor of Chemistry 

D Env

– Doctor of Environment 

DLS

– Doctor of Library science 

D.M.Sc

– Doctor of Medical science 

DM

– Doctor of Music 

DNSc

– Doctor of Nursing science 

DPA

– Doctor of Public health 

DSW

– Doctor of Social work 
ThD– Doctor of Theology 

D Arch

– doctor of architecture 

JCD

– Doctor of Canon law 

DCM

– Doctor of Church music 

D. Crim

– Doctor of Criminology 

DA

– Doctor of Arts 

DAT

– Doctor of Arts in teaching 

DME

– Doctor of Music Education 

DML

– Doctor of Modern Language 

DPS

– Doctor of Professional Studies 

D.Sc.H

– Doctor of Science and Hygiene 

D.Sc.V.M

– Doctor of Science in Veterinary Medicine 

DFA

– Doctor of Fine Arts 

D Des

– Doctor of Design 

DCJ

– Doctor of Criminal Justice 

DL

– Doctor of Law 
Other PhD full forms of applied subjects:
Au.D– Doctor of Audiology 

DBH

– Doctor of Behavioral Health 

D.C.Sc

– Doctor of Computer Science 

DHS

– Doctor of Health Science 

MD

– Doctor of Medicine 

DAT

– Doctor of Athletic Training 

D pharm

– Doctor of Pharmacy 

Psy.D

– Doctor of Psychology 

DVM

– Doctor of Veterinary Medicine 

DPT

– Doctor of Physical Therapy 

DLP

– Doctor of Law and Policy 

DMP

– Doctor of Medical Physics 

JD

– Juris Doctor or Doctor of Jurisprudence 

DDS

– Doctor of Dental Surgery 

D.C.L.S

– Doctor of Clinical Laboratory Science

D. Eng or DES

– Doctor of Engineering

DF

– Doctor of Forestry 

DGS

– Doctor of Geological Science 

DIT

– Doctor of Industrial Technology 

DML

– Doctor of Modern Language 
 PhD provides knowledge and completes by submitting a PhD dissertation or thesis. However, it is not mandatory in all cases. For instance, research or coursework is mandatory, but Ph.D. in arts, education or fine arts completes only studying and crafting the dissertation. 
Contrary to this, extensive research and sophisticated experimentation set up in needed in Ph.D. in science, medicine or applied science but dissertation or thesis are not mandatory.
PhD in the psychology of medicine requires coursework, initially and internship to practice and master a skill. PhD in science needs research, course work and dissertation all.
Therefore, the requirement of the honor changes degree to degree, still some common requirements are bachelor's and/or master's, course work, completing common and English proficiency test, dissertation and PhD viva. 
Full form of PhD:
PhD is a doctor of philosophy, given to prospective students for providing knowledge in a related field. Science, fine arts, computer science, commerce and engineering are popular core subjects for PhD. The PhD is often abbreviated as D.Phil or Dphil. 
DSc-
DSc or Sc.D is the specialized doctorate degree given for the candidacy in science. In Latin, it is Scientae Doctor, given to the students of pure or applied science for contributing knowledge through research. 
Very common doctorate, DSc is common in so many countries and given to students of biology, physics, chemistry, maths subjects or for 'whole science' as a subject. Interestingly, universities also give honorary doctor of science as well. 
The requirements are the same as other doctorates with a bachelor's and dissertation/ thesis at termination.
DFA- 
The full name of DFA is the doctor of fine arts given to the students of fine arts and applied arts and equivalent to the PhD. The DFA is also honor in different universities as a mainstream degree and also given as honorary in other universities.
D. Ed–
The full name of DEd or EdD is a doctor of education- Educationis Doctor in Latin is one of the most prestigious terminal degrees. Originally started in the 20th century, given for providing knowledge in education, and hence is both professional and research degree. 
The doctor of education is one of the most popular, costlier, and high-paying PhDs across the world which prepares prospective students for academics, education, clinical, administrative and education research.
A master's in education can apply for a doctor of education requires 5 to 7 years for completion much like other doctorates. Note that practice and internship are included with a well-written dissertation to award a degre.
Read more: PhD vs EdD- Which One is Best for You.
PsyD-
The doctor of philosophy degree, abbreviated as PsyD, EdD or PhD in psychology is another most popular and prestigious doctorate honor. It's a profession and academic both, preparing prospective students for clinical psychology, psychological counseling and research in psychology.
As it's more popular, almost every university offers PsyD in various applied and pure subjects like pure psychology, clinical psychology, forensic psychology, community psychology and others.
It is a costlier, high paying and the most demanding doctorate. Read more: PhD in Psychology- Admission, Duration, Universities, Opportunities, Jobs and Salary.
DM–
The doctorate of music is abbreviated as D. Mus, Mus. D or DM and awarded to fellows of music. Although it is not so common and majorly given in the United Kingdom.
MD–
The full name of MD is the doctor of medicine, the most sophisticated and utmost, honor among all doctorates. The doctor of medicine is a more professional doctorate, though, providing knowledge in the related field is also as important as practice.
Therefore, MD included research as well as practice in medicines as an internship. However, a dissertation or thesis to award the degree is not mandatory but sometimes it is needed.
Only medical practitioners or MBBS can get the doctor of medicine degree. It is reverse for those only. 
Read more: PhD vs PsyD- Differences.
Conclusion:
The full form of PhD vary from subject to subject, however, both doctoral and PhD degree are different as well. doing PhD is the time-consuming and costlier thing! still, the rewards are unmatched.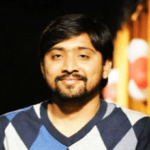 Dr. Tushar Chauhan is a Scientist, Blogger and Scientific-writer. He has completed PhD in Genetics. Dr. Chauhan is a PhD coach and tutor.