"The MPhil is the intermediate level of a postgraduate research degree, acronym as master of philosophy while the PhD is the terminal, topmost research honor, acronym as a doctor of philosophy."
While you are in master's last year, things like MPhil, PhD, dissertation and thesis should be clear to you and you know the meaning and importance of the same.
The usual academic structure is 10 + 2 schooling, 3 years of graduation, 2 years of post-graduation, 2 years of MPhil and 3 to 5 years of PhD. Every degree has it's own importance and limitations, however, the PhD degree is the utmost and top academic honor above all, with a high pay scale and prestigious honor.
Though prestigious, it is hard to get, indeed because the admission process and the entire system of doing PhD are different from the rest of the academic routines.
PhD focus on research only, majorly, though required coursework initially to appear in the rest of the year. It comprises a complicated process of awarding a degree having requires a distinct title, a research article- published, a well-written thesis and of course successfully defending the thesis.
In the present piece of content, I will give you some of the major differences between the MPhil vs PhD and the importance of the same. 
Read more: What is PhD?- History, Definition, Origin, Requirement, Fees, Duration and Process.
What is MPhil?
Master of philosophy abbreviated as MPhil- a moderate, intermediate and postgraduate level research degree. It actually prepares prospective students for doctoral research.
The MPhil is a short duration post-graduation degree in comparison with the PhD. A student has to provide knowledge in their field by rethinking the existing one! Not seeking extensive research.
A candidate must publish their work in the form of a dissertation or paper, sometimes both. The dissertation essay is shorter than the PhD thesis. 
Mainly the MPhil prepares candidates for advanced research through an internship like intermediate program henceforth, are not paid.
Candidates can't get scholarship or stipend in MPhil. Noteworthy, some universities allow direct entry of MPhil students to PhD, as they are trained researchers.
MPhil follows a similar pattern of evaluation process much like the PhD, a candidate has to present their paper in front of an examiner and success in the viva.
However, MPhil examiners are usually from the university campus.
What is PhD?
Doctor of philosophy is abbreviated as PhD- an utmost, highest level of academic honor or esteem. A candidate has to pass more time than the MPhil to do research and research throughout their entire tenure.
PhD seeks more than 3 years with a thesis, publication and thesis defense. Universities take common entrance for PhD admission in which the master's degree and/ or MPhil is required to appear.
The PhD is a pure research degree with a year of course work, candidate has to windup their work in the form of PhD paper or thesis of 5000 to 6000 worlds long assay.
The PhD findings must be original and can contribute to the existing knowledge through research. No recreation allows in doctorate. 
Related article: PhD vs PsyD- Differences.
Differences between MPhil vs PhD: 
The MPhil is a post-graduation level of moderate degree while the PhD is the utmost, top and highest level of educational degree.
MPhil acronym as master of philosophy of 1 to 2 years whilst the PhD acronym as a doctor of philosophy of 3 or more years.
One of the important criteria is that the MPhil must complete in 2 years or the time decided by the university usually 1 year, on the other side, a candidate can take time to complete the PhD, but after 3 years they can submit their thesis.
It may take 10 years, the time of PhD depends on the topic selected by a candidate.
During the MPhil, a graduate has to do research and appear in the examination as well. It's not a pure research degree, contrary, research on a dedicated topic is the core values of a PhD.
MPhil student provides knowledge by rethinking or reinventing the original research, usually are supportive data or minor research. The PhD is a big research project, a candidate has to give pure, original, fresh and new knowledge in their relevant field.
No reinvention is allowed here. The outcome should be new, innovative and informative.
As MPhil isn't a pure research degree, stipend or scholarship aren't given while a project fund in terms of stipend, scholarship fellowship or sponsorship can be given to candidates to support new findings.
As the MPhil is more an intermedia, it's less costly than the PhD. on the other side, the PhD needs a huge budget of around $25,000 or more. Thus doctorate degree is costlier.
In terms of career outcome, the MPhil doesn't give you much but a PhD holder can earn more and get higher positions in any system.
Moreover, a PhD degree holder can use the 'Dr' suffix with their name after completing the degree but the MPhil can't.
In my opinion, the MPhil degree actually prepares graduates for doing research in PhD, while a PhD prepares prospective students to solve real-world problems by research and their analytic thinking.
The PhD degree holder can get higher positions like HOD, Dean of college, professor, scientists and organization leader which can't be given to only MPhil degree holders. Higher positions in any organization are reserved only for doctorate candidates.
During the process, the MPhil candidate has to do research a well as prepare for academics too, which means they have to study routine subjects too. To pursue PhD, candidates have to do only research in their whole tenure. 
Read more: PhD vs EdD- Which One is Best for You.
Similarities between MPhil and PhD
Although both are different as we explained, there are several similarities in Mphil and PhD too.
Both are the research degree, in which candidates research one specific topic to search for knowledge.
The thesis, research publication, viva and thesis defense are compulsory in both.
A candidate can apply to both after completing the master's degree with good grades.
Importance of MPhil degree:
After completing of master's a candidate have two option to go further in their career- an MPhil and PhD. as we said, one in intermediate degree while the other is topmost then why a candidate has to go for MPhil?
It isn't easy to establish in the PhD habitat, because it is a pure research degree and a candidate doesn't have previous experience of it. Even though you complete the entrance exam and get funds, you can't do it!
MPhil prepares candidates for PhD. A master's of philosophy knows where to start the research, how to write a paper and thesis and how to present the thesis.
This reason is the basis that MPhil gets direct admission to doctorate- PhD.
Research shows that MPhil candidates can pass PhD smoothly than freshers. 
Related article: Differences between Masters vs PhD.
Conclusion: 
Conclusively, I can say both have their own importance, still, doctor of philosophy is the winner having endless potentials in career. If one thinks to save 1 year by avoiding MPhil, they can't complete their PhD in time-bound.
However, an MPhil candidate can! This is the reason doing MPhil can be a great deal for you.
Spoiler! As an MPhil can directly get admission into the PhD, their guide or supervisor prepares them during the MPhil for PhD and therefore they complete a doctorate in 3 or 4 years.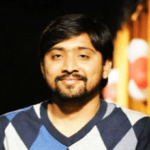 Dr. Tushar Chauhan is a Scientist, Blogger and Scientific-writer. He has completed PhD in Genetics. Dr. Chauhan is a PhD coach and tutor.