What if someone asks you, what is the highest level of educational degree?- a doctorate, right. Or technically speaking a PhD- doctor of philosophy in any subject in any education system.
So what else are the benefits besides 'honor' after a PhD? Higher earning? More money? Or anything else!
The concept of PhD varies among people; some see it as an honor, esteem, topmost reward, some see it as just a degree, some see it as an ATM machine because a PhD can earn more while a few see it as a pure research portfolio.
Indeed, a PhD is a 'bright star' in your academic career and a 'strong indication' in your research portfolio, your recognition increases higher in the scientific fraternity.
In the present piece of content, we will let you know, are PhD studies in India waste of time? Or it actually matters. Note that this article is only focusing on the present scenario of PhD in India only. And it is my personal view.
Additionally, different scenarios explained here are perspectives of students who have explained their story.
Related article: A roadmap from degree to PhD.
Are PhD studies in India a waste of time?- Students' Voice
The system of PhD in India is somehow different than in other countries, and a tedious process to enroll, perhaps. A student has to break hurdles after hurdles, one after another, starting from applying online to enrolling in coursework.
Making the admission system harder to enroll is actually a good thing, but it creates loopholes for corruption.
The entire Indian education system is though potential enough but probably fails to attract students for higher studies like PhD studies and postdoctoral. The reason is that people do anything for money and literally sell the honor. Some of the other reasons are;
Corruption in education
Partiality between students
Less earning resources
Less experienced supervisors or guides
Worthless honor
A loophole in the industrial hierarchy
Getting knowledge and getting a degree are two different things!
Let us start with a painful story,
A student is doing a PhD for 8 years, yet not sure what he is doing. His guide is less interested in him and pretending like he can't do it. He has no hope left. His thesis is yet not completed. His chapters are not corrected and not a single research paper is yet published.
His guide said that he has no potential to do the PhD, he can't complete it. The student was from the top 100 of NET qualified and a university rank holder in the past.
Why can't he complete his PhD? The reason is still not known.
He said, his guide was not at all interested in his PhD from the first day. All other of his colleagues didn't even clear any competitive examples, and were done with their PhD after 3 or 4 years.
Another story of my friend is still discouraging: after she had completed her PhD, when she went for a job in one organization, she was appointed as a junior of some bachelor's degree holder having less salary than him. The organization leader said that she is less experienced than him, her degree has no value here.
She has to work for years to gain trust as well as salary.
There are plenty of stories roaming online that actually favors why doing PhD studies in India is a waste of time. I will explain to you every possible, why this happens.
On another prospects its, just sufficing the ego's of the designated professors, Manier cases it had been observed that the interviews of junior research fellows and senior research fellows which are supposed to be very transparent with their selection procedures, A student who is my best friend have gone through very awful situations that I was evident off.
He was a hardworking fellow, wanted to achieve his dreams and believed that hard work does not have any alternatives, trusted every professor who had some science in them, he was vigilant and reviewed every little information of a particular professor before approaching them.
He studied, and had very good communication skills, and was very disciplined in his approach of working. Nevertheless he was just crazy to get his PhD.
He joined the Financial Assistant Program of a Government Based Funding Agency, as a Junior Research Fellow, worked tirelessly for 2 Years and in this 720 days he never received fellowships for about 9 months.
Director of the Institute denied his registration in spite of topping the university entrance examination in Genetics, Biotechnology and Microbiology consecutively for 2 years.
His principal Investigator asked him to have his own options and after working for 2 years completing the objectives he has to leave his position .
He did odd Jobs of Teaching in School considering the fact that science is his passion and applied to Government universities and luckily got an invitation of Interview of SRF in a metagenomic project of about 40 lac from Government of India to a renowned professor of respective universities.
Impartially thinking and preparing for the interview he went there and gave the interview for about 45 minutes convincing all the professors that he was an eligible candidate for the position.
Meanwhile a freshly passed under experience student was opted for that position and he was denied.
Similar misfortunes continued, he went for a renowned agriculture university for the position of SRF for 7 times and every time the entrance examination (all though the similar questions were asked) he topped the charts but denied to be taken in position.
One ray of hope was seen when a professor considered his excellence and approached to him with a position of RA in an infection laboratory and assure him for a forthcoming position and asked him to work free for 2 months he sincerely deliberately and desperately took that opportunity and learned the fundamentals of the project very sincerely after the end of 59th day he was denied by the professor to be in his lab, he let that happened that he was rejected.
In all this above experience he deduced that being oversmart and overconfident might be his only flaw, which though corrected him further, however considering the fact of Nepotism and Pre selection prior interviews on part of favouritism was too a natural factor that helped him for continuous rejections.
Abiding the fact of understanding that being oversmart is flaw, being overconfident is a flaw to, being overqualified is a biggest mistake that he did every time showcasing his abilities, unlike all the principle investigators want a graduated 'labour' who can just understand but not think, work accordingly to them- a bitter truth but a fact.
Maybe he is the most unfortunate in this field but yes he still keeps trying hard to just work camly and focus on his dreams.
With the ages, he is old now competing with his own students for a position but the fact is, he fails every time and he have his landmark in failing rather in succeeding, may be he is a fool but I am astonished that his knowledge does not have any recognition for degree because he is a straight-forwarded-ness.
"Think twice, act wise!!!"
After reading all these three stories from their own mouth, we have come to some conclusions. What exactly are the problems with the indian education system, especially with the PhD.
Related article: Is PhD worth it in 2021?
The superpower of supervisor:
It's known to everyone that the whole power during PhD is in the PhD supervisor's hand. A PhD supervisor can manipulate things in his or her own way, and that's the limitation of the present system.
Students have to rely on them, therefore they have to pamper their supervisor, everytime. A student who can take a lecture on behalf of their guide, go and pay bills and do all things just like their supervisor wants! His or her PhD will go smoothly. (highly unlikely but yes they do exists)
Once universities confirm admission, their role is fulfilled. Afterward, the research guide will take care of students. Over and unlimited power having a PhD supervisor has, is the biggest drawback for students.
Read more: how to become a PhD supervisor?
Huge fees:
Doing PhD studies in India is actually a costlier thing! Leaving a few government organisations behind, every college or universities charges memothy fees every year.
Approximately, 1,50,00 to 5,00,000 per annum a PhD student has to pay, therefore, as their tenure increases, obviously universities earn more (Yet another dark side of the education system).
The level of corruption:
The corruption level is very high in the Indian Education system than in any other country, as some buy a degree by paying high prices, quality candidates and PhD scholars can't be produced. (bogus universities do provide PhD degrees with the amount so 3-5 lac rupees too) (highly unlikely but yes there are agents)
Soon after, those students become PhD supervisors (a degree buyer one!), what can you expect from them?
Furthermore, at every level of admission process, there is a different level of corruption process, unauthorise signature charges, bribery for conforming seats and buying degrees are very common here, in India and It's a fact.
Honorary PhDs are actually awarded on the basis of donation. Politicians, well known persons and leaders buy honorary PhD by paying donations. (dark truth but do exist)
Less scholarship and fellowship option:
For PhD studies in India, the external funding options are very rare, we can say. Even, the sponsored PhD programs are very less. The reason is lack of quality research output. And on the back end, inexperienced professors are the main reason. (keeping the government fundings a side which are really motivating but the nature of the universities are sick and hideous)
Again, most of them (the degree buyer professors) had brought their degree so how can they give a quality research profile to students!
Besides, the government funding options for scholarship and fellowship are also very less. Here also, the guide, or professor having command on higher authorities can easily get funding for their students, And they charge for that.
Some brilliant research idea's can't get fundings and their research interest vanishes, over the time.
The incompetence of the PhD supervisors:
Not all, but most of the professor's in universities across india are incompetent for guiding student's for PhD studies. Why? The reason is, they haven't earned their degree in legitative way.
They are incompetence and inexperienced for completing research for more students at one time.
Again I am saying, I am not targeting all, some scientific personalities here also are brilliant but rare. But take a look at the statistics of Nobel Prize winners across the world.
| | |
| --- | --- |
| Country | Nobel Prize |
| USA | 386 |
| UK | 132 |
| Germany | 108 |
| France | 70 |
| Sweden | 32 |
| Russia | 31 |
| Switzerland | 28 |
| Japan | 28 |
| Canada | 27 |
India has only 12 nobel prizes. That shows the level of research in India. (because the hierarchy needs to be satisfied due to their egoistic approach)
Partial system:
India's PhD study system is very hard with fewer loopholes in it(depends if it's from nationalized institutes or universities). Some people manage to clear all hurdles and problems, hassle-less, through their contacts, high position and money.
One can get any degree with money power in the Indian Education system, henceforth, the reputation of PhD and doctorate degree has even become worse due to so many reasons, some of which I had explained somewhere in the article.
Take a look at some of the cases,
Poor quality profs? Balms ghostwritten PhD theses– The Times of India
Now a PhD scan in the offing– The Times of India
Frauds in Indian scientific research– The Tribune india
Read more: PhD in India- Fees, duration, scholariship, Universities and salary.
Conclusion:
Though corruption and tampering with the system rules are common in not only India but in other countries as well. However, the values and opportunities of a PhD holder in other countries like the USA or UK are more than in Inda.
From my personal experience, I can say if are really want to do science after PhD, you can do PhD in India, but you have to migrate to the USA, UK or Germany to make your career more powerful and your degree more useful.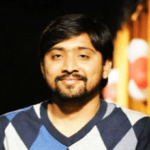 Dr. Tushar Chauhan is a Scientist, Blogger and Scientific-writer. He has completed PhD in Genetics. Dr. Chauhan is a PhD coach and tutor.