An article having original research or original review work is considered a research paper. It should address or solve a specific problem.
A major scale to award the doctorate is a published peer-reviewed article! One has to publish at least a single article during the PhD tenure. Besides, it's indeed important to establish yourself in the research and/or scientific fraternity.
Perhaps, novice students can't understand the concept of a research paper precisely and so are incapable of publishing it without which he or she can't get their doctorate. Such conditions almost every student faces when doing a PhD.
So importantly, students have to understand how to write and publish a research paper, preliminarily; and it's a task no one teaches you. I have written a few separate articles on this topic, you can read them here:
In summary, the research article or research paper consists of the researcher's original and new findings which are written precisely. Ideally, includes an abstract, introduction, materials & methods, results & discussion and interpretation, and finally a list of resources.
Publishers or Journals have their own peer-review process to accept and publish an article, if you understand it, you can perceive publication quickly.
This definite guide makes you understand how you can write a research paper and publish it in a peer-reviewed journal, quickly. Hey, I am Dr Tushar Chauhan and I will teach you the process of article publishing. This article's objective is to make your PhD tenure enjoyable for you. I hope it will add more value and make it easy for your doctorate.
Stay tuned.
Note that I will explain everything in a stepwise process so that you can effectively get it.
Steps to publish a research paper in a peer-reviewed journal: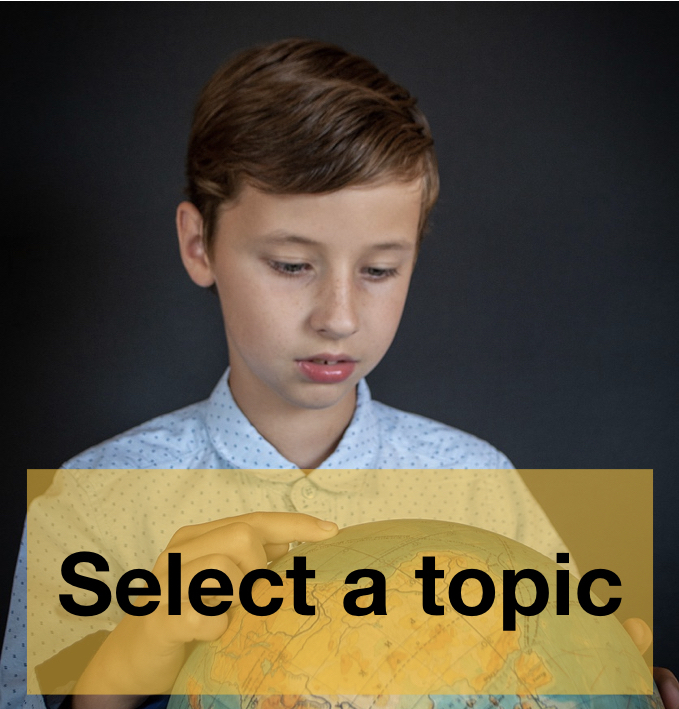 The first step in writing a research paper is to select the research topic or a topic on which you wish to publish your article. It doesn't mean, you first have to select the topic and then start doing research.
Understand it first,
Your PhD research is a huge study and may possess many objectives to conclude. Depending upon the reputation of a journal and scope, you have to select a single, two or many aspects or objectives of your research. For example, suppose here is your research topic and objectives.
"Identifying and characterizing a novel Coronavirus COVID-19 strain."
Possibly your objectives are,
Identifying a novel Coronavirus COVID-19 strain by RT-PCR
Validating newly find strain using DNA sequencing
Characterizing and classifying the newly discovered strain.
Understanding the pathogenicity of the newly discovered strain.
It isn't necessary to include all the aspects or objectives in a research paper, one can choose one or two, again depending upon the requirement because some journals need more in-depth research.
So you may select a topic for your research paper like,
"Identifying and characterizing the novel coronavirus COVID-19 strain using RT-PCR and DNA sequencing."
Or
"Evaluating the pathogenicity of a newly discovered COVID-19 strain by statistical analysis- data-driven research."
It's just an example, to make you understand how to choose a topic for a research article. Now, don't start writing immediately, a lot of work left before initiating the writing process.
Select a Journal to publish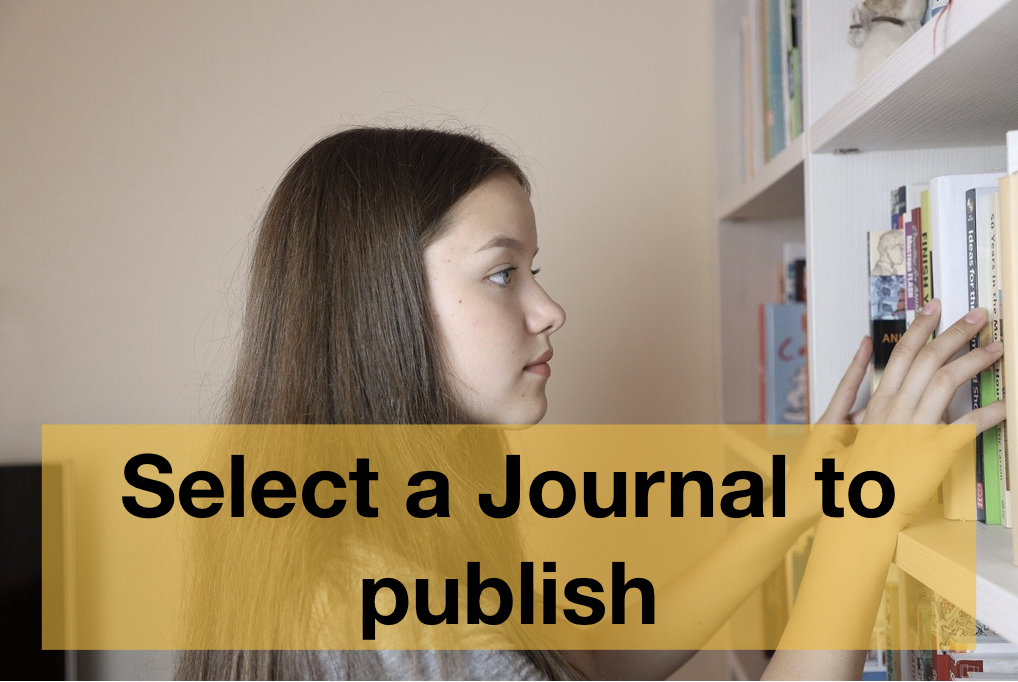 As per my opinion, the crucial and critical step in publishing the article is "selecting a Journal to publish". Every journal has its own,
publishing criteria and scrope
Peer-review process
Manuscript submission process
Structure of a journal
Readers.
A simple example will clarify a lot of things at a glance, if you are writing a research article, on the topic we have postulated on the above segment, but publishing it in sociology, literature, language or economics journals can't help you.
Meaning, you have to select your topic-specific journal. Now imagine we have a list of journals on Genetics, Biotechnology, Microbial genetics, Medical science, Viral genomics, and virology; Probably we can publish the article here. Make sense!
In the next substep, once you understand which journal to select, move ahead to make a checklist of potential journals that can publish your article. These questions may help you,
Are the articles and topics in the chosen journals relevant to your research?
Does the research in the journal address similar types of problems as yours?
What is the reader base of the journal? What do they want?
Does the research collection of the journal look valuable?
Does it add more value to your research area?
Does the chosen journal have a good standing in the research fraternity? For example, peer-review factor, google scholar score, reviewers panel, etc.
Spoiler!
If the publishing process and/or policy of a journal is simple, straightforward and "paid", possibly it's worthless to publish in. 
In addition to this, ask your supervisor or do check your list with them to select a reputed journal. You can check the impact factor, journal ranking and other related information by submitting a journal name, ISSN number of publisher name here:
Now next in the process, (after making a list) check out "call for paper", whether or not they are accepting paper in recent time. Super journals have a year-around process to accept and publish articles, often known to us as 'issue of a journal.
For example, some accept two times a year, some only once while some remain open throughout the year. Check out if the selected journals are open or have a call for paper or not. Also, note that in a few cases some journals accept articles for their special 'issue', you can take benefit if available.
Types of journals
Though there are many different types of journals available, choosing one is still a difficult task. The most common two are open access and paid.
The open-access journals are mostly free to read and available for all types of readers and common people, most comprise broad topics. While paid journals are restricted to some specific group of people. Choose the journal as per your requirement or take your supervisor's advice in that case.
Confession! I don't have enough knowledge on types of journals.
How to choose the journal
I searched for a super useful tool for you to select a list of journals in which you can publish your article, Explore it here:
Click the link and navigate to the tool: Journal suggester.
Past your abstract in the text box.
Click on 'reveal suggested journals'.
And that's done!
The tool also has information and a matrix about the journal.
Understand the process and scope of a journal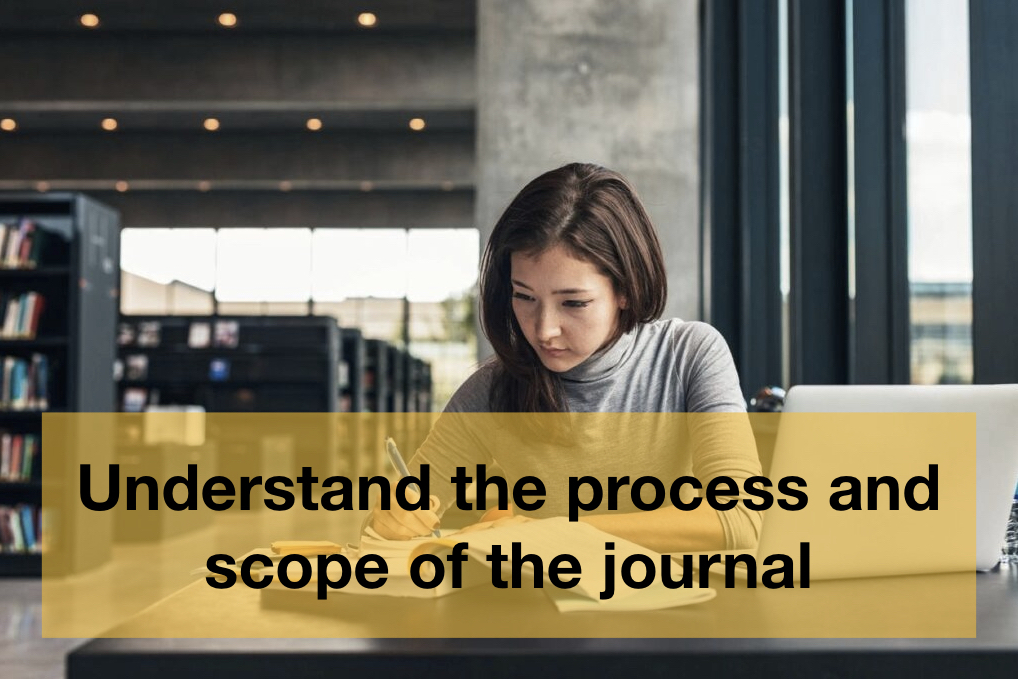 Once you have selected a journal and the type in which you wish to publish your article, you need to do some extra work on that particular journal or group of journals.
You need to navigate through the manuscript process.
For example, the style of the manuscript, the citation and referencing format, font and text style, and use of literature. You should also go through the publishing policy of the journal and the charges, if applicable.
Notedly, every information related to a specific journal is available on their official website.
Evaluating the Journal:
Read the aims and scope of the journal if it matches your requirement or not.
Check out if the selected journal will publish your paper or not, some issues are seasonal, monthly or publish in six months while some journals are invited only.
Understand the journal, read its matrix and evaluate its reputation.
RESEARCH RELEVANT RESOURCES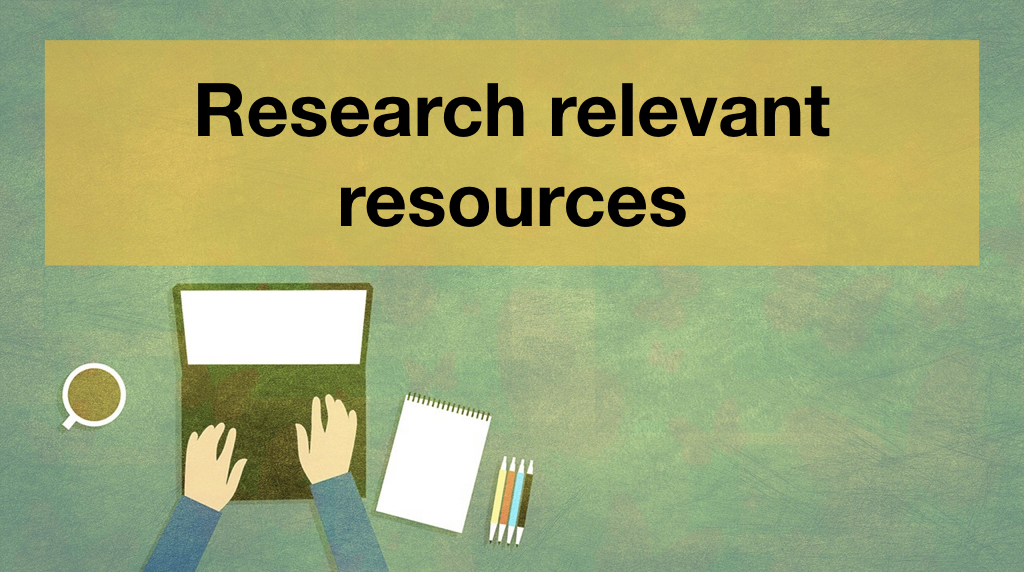 Now after completing the pre-publishing work, you can start working on your research paper or article. First, start searching for articles, information and research work related to your topic.
Collect all the related papers and make a collection because you have to cite every bit of information you will write in your article. I know it's a tedious process but, using Mendeley will help.
Upload all your articles in Mendeley- an excellent research & citation management tool. To know more about Mendeley, read this article first: How to use Mendeley?
I can simply answer that you can go through our previous article, however, I know that pertaining to your flow of reading this article, I should have to write an elaborative summary.
Anyway!
Writing a research paper isn't rocket science that everyone thinks! You need to take care of a few things like,
The structure of the article
The research content
The language used
English and Grammar
The structure of the article vary as per the journal chosen, nonetheless, a common and widely accepted format includes,
Abstract
Introduction or background
Materials and Methods
Results and discussion
Interpretation
References.
(Just like our PhD thesis!)
Our articles on writing a research paper will help you, I have given links somewhere in the article. Do not forget to go through the citation and referencing styling of a chosen journal, it also varies.  
If you are a newbie and non-English student, you may face problems with language, Grammar and spelling. You can use a Grammarly tool to make your writing effective. Download it here: Grammarly tool.
Or read this article on how to use Grammarly.
Publishing pro tips:

Do a thorough review of the article, if needed, use external service or consult an expert to review your article.
Review your research paper
Once the writing is done, do review your research article with your supervisor, professor or colleague. It is better to choose someone who is experienced in publishing articles or review research papers.
Usually, the review process includes checking;
Grammar and spellings
Punctuations, tone and style of writing
Structure of the article
Research weightage
Citation and references
Plagiarism
Pro tips:

Make a review session with an expert or your guide for checking spelling, errors, typos, conciseness and clarity.

Make cross-check your research paper with all of the other authors or contributors of the research article.
Understand the peer-review process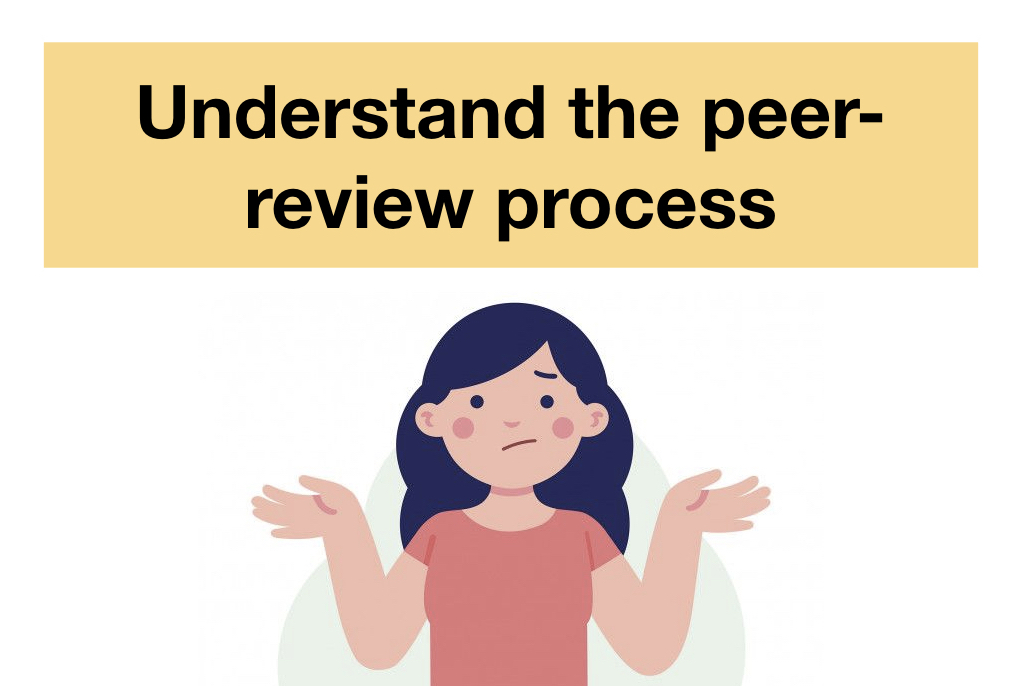 The peer-review process is an integral part of the article submission, it simply states that independent experts or referees of the topic or subject examine and evaluate your research work to understand its significance, gaps and originality and how important it is.
Meaning, an expert panel of a journal checks every aspect of your research paper and as well as investigates whether it matches all the defined criteria or not.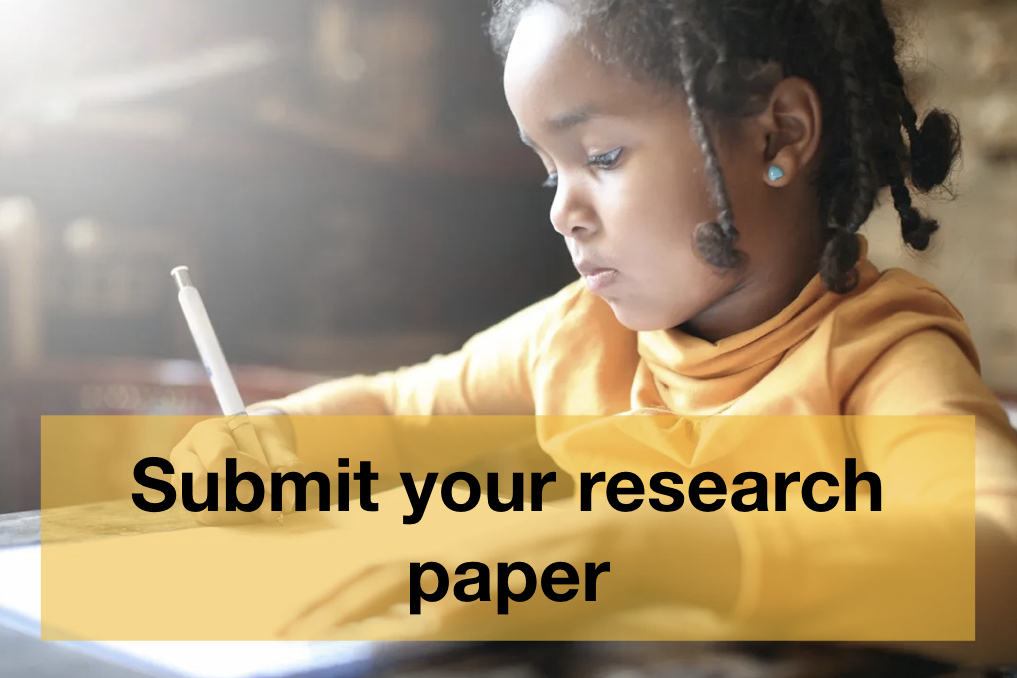 Submitting manuscripts also need separate attention. The publisher has to write a cover letter stating the research problem along with the manuscript. Do a checklist of if all criteria and parameters the research paper completes or not.
Note that before submitting the manuscript do check the Author's Guide or Instruction for Authors section available on Journal's website.
Publishing an article is a whole process and time-consuming process, the reason is that it will contribute some original research or work and so appropriate evaluation is required.
Now you may wonder what happened once an article is submitted? There are four possibilities with your research article.
Accepted and revision- Meaning you need to do some minor changes to publish it.
Revise and resubmit- meaning one needs to do substantial changes possibly in the concept of the paper as per the expert's advice.
Reject and resubmit- At this time, the article doesn't match all the scope of the journal or the research work isn't enough to publish. The article can be submitted as per the expert's advice.
Rejected- The research paper isn't qualified to publish.
Conclusion:
There are tons of videos and articles present on the Internet, I tried a bit to explore more on the present topic. Writing and publishing a research paper needs huge experience, so I can say be patient and try timely.
Also to explore more do go through the checklist below,
Checklist:
The present checklist cum questions help you to publish your first research article.
Is your research paper addressing and solving any existing problem?
Does it provide any new knowledge?
Does your article fit in the journal you selected?
Does your article match the scopes and criteria of the journal?
What type of journal is it?
What is the impact factor of the journal?
Is the article written as per the journal requirement?
Does the article match all the scopes of the journal?
Is your article cited well or not?
Is your article free from plagiarism or not?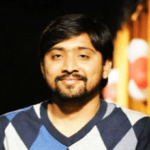 Dr. Tushar Chauhan is a Scientist, Blogger and Scientific-writer. He has completed PhD in Genetics. Dr. Chauhan is a PhD coach and tutor.