The Table of Content for Dissertation has a list of all the major topics, chapters and subtopics along with page number that helps to navigate a reader. 
A dissertation, PhD thesis or research paper consists of well-written and structured matter. Every detail has a separate part or section in the thesis. As we are discussing everything around the PhD on this blog, we are talking about the tables of contents for PhD thesis/dissertation and research paper here! 
The PhD thesis is a written draft comprising information on what you have researched in your PhD. It is divided into separate segments to make it more authentic and reader-friendly. 
Introduction, review of literature, material & methods, results & discussion, conclusion and references are the main parts that consist of original research work. In addition, a thesis should have an abstract, acknowledgment page, table of contents page and annexures. 
Every segment has its own importance and that's why it is there. This blog post carries information on the importance of the table of contents page in the dissertation. I know it isn't very interesting, but trust me it will help you to gain more knowledge on your PhD. 
Stay tuned,
What is a Table of Contents for a dissertation?
A dedicated page that has enlisted all the major chapters and subheadings of the thesis along with the page number is our Table of Contents. Also known as the Index, in laymen, the table of contents shows the quality of work.
Structurally, on one side, we have names of chapters, major topics and sub-topics whereas on another side, we have respective page numbers. So it is written before the main content pages.
Ideally, It falls between the abstract and introduction chapter. Note that the list of tables, figures and annexures are also listed in TOC in Roman letters. 
Structure of Table of Contents: 
A page title in the middle
List of chapters, headings and topics on one side
Page numbers on another side.
Note that include only level one and two headings and topics, avoid more. Use specific numeric nomenclature, for example:
Chapter One: Introduction—– Level one heading
1.1 Definition of matter—— Level two heading 
1.2 Background of matter—- Level two heading
 1.2.1. Background of topic matter 1—- Level three heading (avoid) 
Importance of Table of Content Page:
You may wonder why we need to do this? RIght! Because it is a tedious process. But let me tell you that the TOC page is your first impression. Before going ahead in the thesis, a reader or evaluator sees the TOC and checks the topics accordingly.
So it's a clear navigation system for your dissertation. A reader lands on a page you show in the TOC. Wrong navigation misleads them and creates a bad impression.
Note that write a similar title heading in the TOC as you write in the main body content. See the example.
Main body content——- Material and methods required for PCR 

Table of Contents——– PCR requirements (False)
Main body content——- Material and methods required for PCR 

Table of Contents——- Material and methods required for PCR (true)
Through TOC a reader will understand your dissertation and can directly navigate to the portion that they want to read. A good, well-written, concise and correctly placed TOC creates an immeasurable impact for your thesis or paper. 
What and what not to include in the Table of Contents?
You also have to understand what can be included and what can be not! See everything that we write in the thesis, though, has value, but can't be included in the TOC. 
For example, acknowledgments, abstract and "dedicated to" pages are excluded. While rest of the matters like a List of figures and tables, chapters, reference page and Appendix and annexures are included. 
Include in TOC
Exclude in TOC
List of figures
List of Tables 
List of abbreviations 
Chapters 
Subheading 
Work cited 
Appendixes 
Annexures 
Acknowledgment page
Abstract
Dedicated to page 
Table of Contents page itself
Note that check out your university's dissertation guidelines before preparing your thesis, also check out the style of the TOC page too. Do not try to make it fancy.
Technical specification for writing a Table of contents:
| | |
| --- | --- |
| Font  | Times New Roman |
| Roman numerals  | For List of figures and table and abbreviation pages |
| Font  | 12pt |
| Spacing  | Double spaced |
| Font style  | Same font style |
| Margin  | Left- 1.5 inch Top, right and bottom- 1 inch |
How to generate a Table of Contents page in word?
Microsoft Word is an amazing tool to write a dissertation or thesis. We can add citations, references, edit by different styles and even can add an automatic table of contents page to our document.
Open a word page and click on > "Table on Contents".
You can see various options in which to choose the 'custom Table of Contents' option. 
You can see a few options on that page, click on > show levels and choose as per your style. You can choose two or three levels. 
Click on > OK. Now your table of content is ready.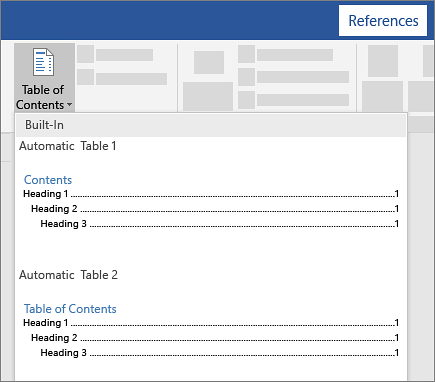 Note that to add an automatic TOC page you should have to apply > heading style from the word.
If you have added a new section or updated your document later on, you can update the table of contents page. For that go to the > Table of Contents and Right-click on > update.
In macOS, the table of contents appears in the reference section of the Word application. There are many articles covering the TOC and how to insert it but I think it's an easy thing. So I have explained everything in brief.  
Read more:
Wrapping up:
TOC- Table of Contents is an integral portion of the dissertation thesis which is navigation for your work. It makes your first impression more powerful.
Several journals also need a separate table of content for even a review or research article.
I hope you like this information. If you like our blogs please "Bookmark" our blog or article to your browser. It will really help us.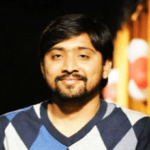 Dr. Tushar Chauhan is a Scientist, Blogger and Scientific-writer. He has completed PhD in Genetics. Dr. Chauhan is a PhD coach and tutor.