"A research poster is a well-structured, attractive, self-explanatory and concise piece of information representing your PhD or research work."
A PhD student should have to do a lot of stuff during the entire tenure of their PhD. Their work includes searching the literature, writing thesis & research articles, doing lab work & fieldwork and conducting lectures. 
They also have to present their work too to get academic and research recognition. In fact, in some countries and education systems, 1 to 2 research presentations are mandatory.
Meaning, prospective students must have to present their work besides completing other criteria. One has to wait a bit more if they fail to do this. So presenting your work has significant importance much like your PhD thesis or research article.
Students can present their work in scientific gatherings such as seminars, symposiums or conferences. Two common ways to present the research work are either presenting it through presentation or through research posters.
Most students prefer presenting a poster rather than facing scientists during the presentation. And of course, it's an easy way too. You may even win prizes (the majority of students just want to present it! They don't even bother about prizes and positions.)
So the moral of the story is that if you are in a PhD or doctorate, you will probably have to present a research poster in the coming time or in the future.
Sometimes, a bad research paper may spoil your and your supervisor's reputation, that's why it should be nearly perfect. In this blog post, I am gonna tell you how you can make an excellent research poster, why it's needed and why it is important!
I will also tell you to use which platforms for making an amazing poster. So I know the topic perhaps isn't important for you now! But it will save your PhD, trust me.
Stay tuned,
What is a research poster?
A research poster is a part of the academic curriculums in the majority of Education systems in which students can present their work. Schools conduct poster sessions for fun activities and encourage students to be more and more involved in research.
However, universities conduct research poster presentations to establish someone's original work.
Put simply, it's a platform for prospective candidates to present their research or a minute portion of their work in front of the scientific community.
Definition: 
A research poster comprises research in summarize, concise, and attractive manner including texts, infographics, images and colors.
What is the importance of a research poster?
As I said, there are several benefits of presenting a poster. First, you can consider it as a gate to enter the scientific fraternity. It's not just a poster, it's a piece of information, a valuable one and useful.
Online platforms such as "ResearchGate" have options to add posters in your "research portfolio", meaning, it is essential.
You can get scientific recognition as well as acknowledgment if you have done fantastic research.
A research poster is mandatory to achieve a doctorate degree. It is one of the measures to award the degree.
You can interact with other newbie researchers in your field and can make a community.
You can interact and get in contact with some well-known scientists too. You even can take their help in your PhD.
Last but not the least, you can win a prize!
What to include in the research poster?
Now you may wonder how you can make an outstanding but professional poster. Here are 'must include' things.
Words and attractive titles.
Colors and shapes
Interactive and infographics
Statistics, graphs and images.
Any research which belongs to you can be included. These technical thighs must be there too,
Background
Introduction 
Material & methods 
Results and conclusion 
References. 
Keep in mind that you ain't writing a research paper, use less text and try to make it attractive. Here are examples,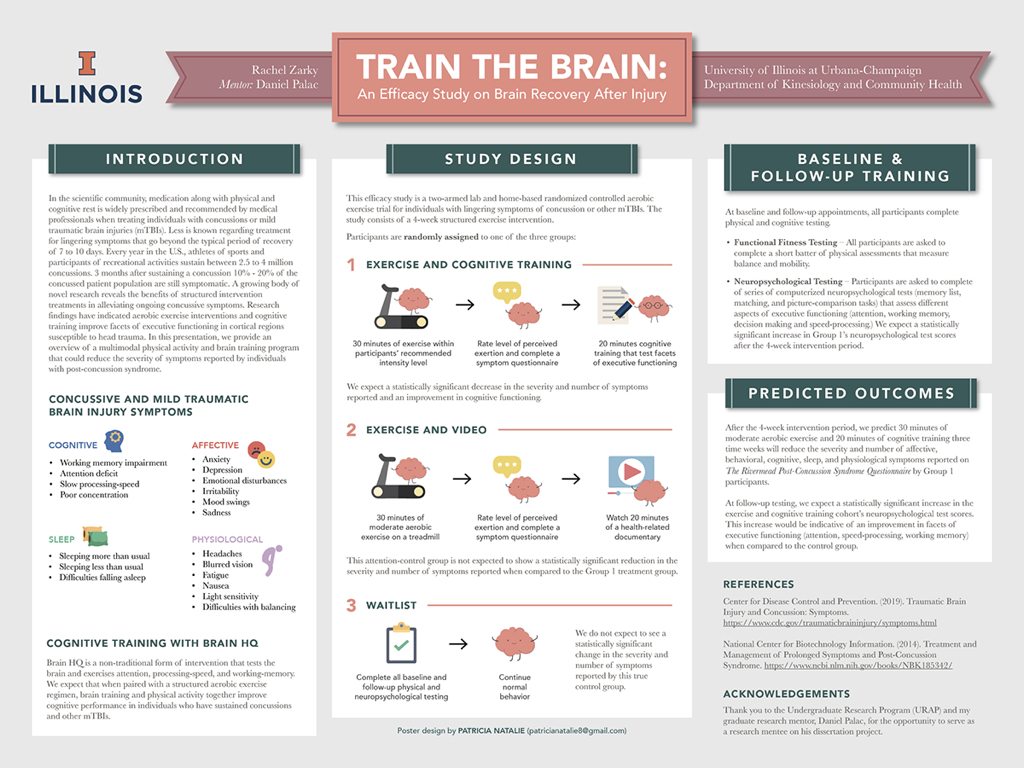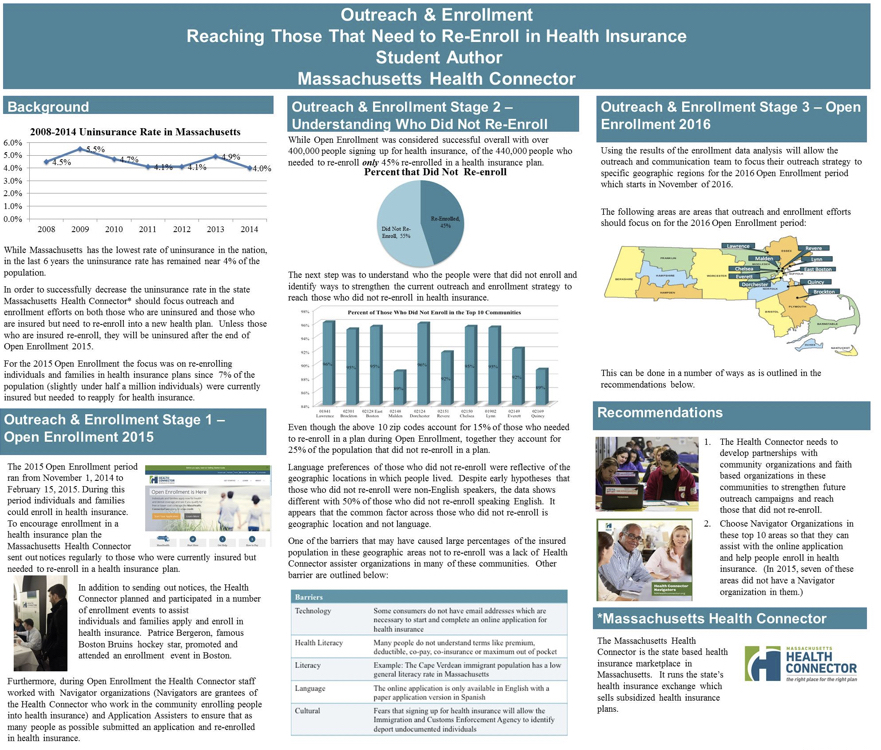 In addition, don't forget to mention your name, your guide's name, institutional affiliation and University on the poster. If possible include acknowledgments too. 
How to make an excellent research poster?
Include words around 300 to 800 (maximum). 
A reader can read your text from a minimum of 10 feet. 
Write to the point 
Propose a short, self-explanatory and interest-driven title 
Use eye-catchy colors and a professional layout. 
Research poster Template specifications: 
Here I have given two different poster template formats which are common. You can use a wider one or a longer one, that depends on you. However, how you present it matters more than the design.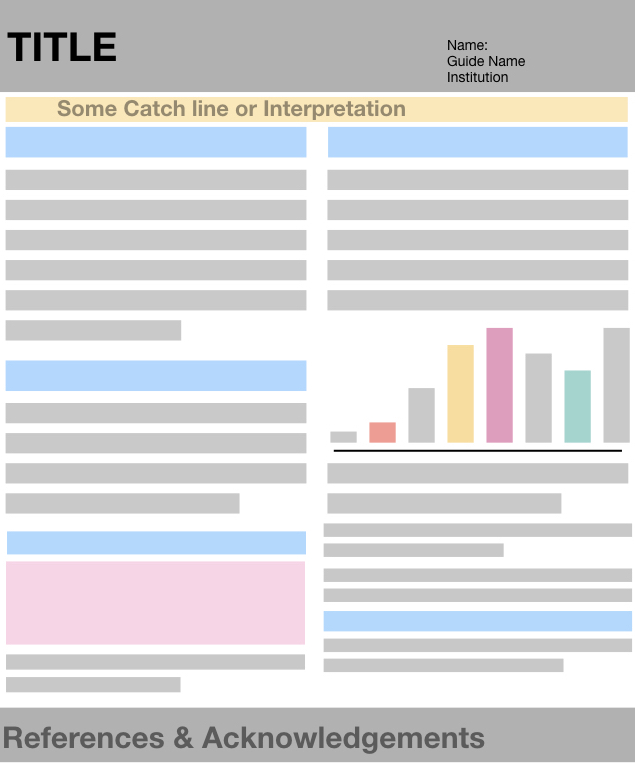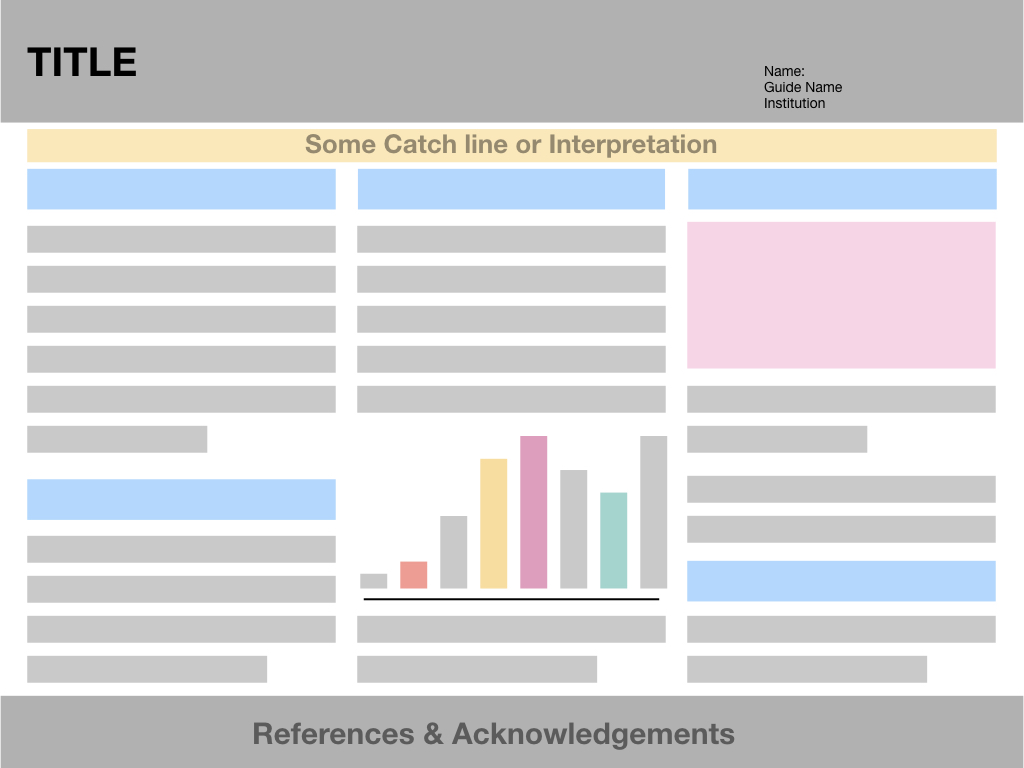 Tips for a Research Paper: 
Use a chart or something like that to present the Material and methods section. 
Present results in Charts and tables. 
Include statistical analysis in results to avoid unnecessary data. 
Use images to show the introduction and background. 
Conclusion: 
A research poster is a unique opportunity for newbie scientists that present their work. When someone gives you positive feedback or appreciates your work, you feel great. And that's important.
Timely presenting work will boost your confidence to do more with your PhD work, and I think perhaps it's the main objective of conducting a presentation session.
In addition, use Powerpoint Presentation or Keynote for preparing it, or you can make your work easy by choosing ready-to-use templates available online.
Remember a research poster is as important as your dissertation, research paper or viva. If you have any suggestions or questions do let me know in the comment section.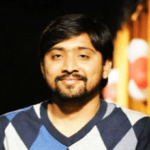 Dr. Tushar Chauhan is a Scientist, Blogger and Scientific-writer. He has completed PhD in Genetics. Dr. Chauhan is a PhD coach and tutor.