Copying someone's intellectual properties or using it without their permission is known as plagiarism. 
Plagiarism is one of the key problems students of PhD degrees face during their course of doctoral tenure. Plagiarism free PhD dissertation or the thesis makes sense, universities reject theses due to copying and modified text in written drafts. Plagiarism is also not taken for granted during the research paper writing as well. 
This all literally means that as a PhD fellow or PhD candidate one has to write clear, copy-free and well-cited documents. 
In the present article, I will explain to you how you can check the level of plagiarism for your thesis and how to correct it. But before that let us take a quick recap:
Summary: 
Copying, modifying (partially or fully) or altering intellectual things of others are not legal and considered in plagiarism. 
Text, articles, titles, sentences, theses, articles, pictures, graphs, videos and other related material are intellectual properties and covered in plagiarism. 
copying things is against the law and is a punishable act.
Self-plagiarism, direct plagiarism and accidental plagiarism are several types of it. 
An original researcher can file a case against a person who plagiarized materials. 
Give fair credit to the original content developer. 
Cite every line and material correctly. 
Use quotations to avoid plagiarism. 
Read more: How to Avoid Plagiarism in Your PhD Thesis?
How to check plagiarism for PhD thesis:
Like the course work, PhD research proposal, research paper and PhD viva voce, the PhD thesis also plays an important role in getting the PhD degree. A PhD thesis should be clear, self-explanatory, error-free and most importantly plagiarism-free. 
One can not use copyrighted material in their PhD thesis, those types of PhD thesis can't be submitted directly. If you have submitted your thesis and is on hold due to plagiarism issues you should have to keep your eye on it. 
However, there are some software that can take care of your thesis during writing. Grammarly is one of the most trusted online plagiarism checker software that helps you to make your thesis more impressive. Although there are other software as well. 
Grammarly plagiarism checker:
Grammarly can not only check plagiarism but also several other things as well. It checks grammar, punctuations and sentence formation.
To use grammarly there are several ways, 
You can directly use the text box of grammarly.
You can copy and paste text of your document in the grammarly text box
You can upload your document to the grammarly.
Grammarly plagiarism software is accurate and trusted. It checks text correctly and gives a comparative analysis in the case of plagiarism. For example, it tells us the source from where the text is copied or on which document it matches. 
Take a look at the grammarly.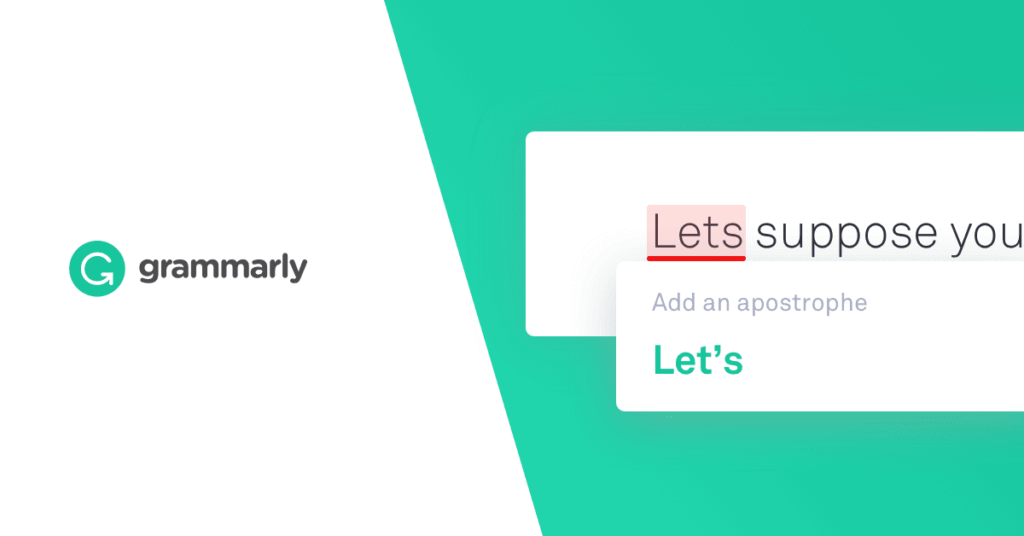 Grammarly plagiarism checker is totally free, although it's premium version is useful for academic writing like the thesis or research paper. 
In the free version, you can check the plagiarism, Grammarly compares your text with over 16 billion documents and articles. It finds the copied portion and gives us an alert as a "red" signal. With it, it checks grammar and punctuations. 
In the premium version, it generates a report for our entire document. Check individual sentences and provide the copy score. 
It also provides information about, which sentence or document, text matches. In the final report, it also gives suggestions and feedback to improve the document. 
To know more about Grammarly and its other services you can read our previous article: Grammarly your PhD writing assistant.
Besides grammarly, other online plagiarism checker are:
Quetext: Plagiarism checker
Small SEO tools- plagiarism checker
Dupli checker
PaperRater
PlagScan
Plagiarisma
Copyleaks
search engine reports- plagiarism checker
Quetext:
Besides, grammarly, quetext is a good online plagiarism checker software, has helped more than 5 million students and researchers as per their data.
Major advantages of the Quetext are; simple, fast and easy to use interface, accurate copy detection, deep search technology, lightning-fast speed to check documents and high-end privacy. 
In addition to this, additional subscription is not needed. It is absolutely free.
On the downside, It doesn't have file upload facilities. We have to manually copy and past our text in it.
Click here: quetext
Small SEO tools- plagiarism checker
The plagiarism checker by the Small SEO tools is yet another good option. Much like others, it is less complicated and simple to use. 
Several advantages of this portal are;
It checks your documents against billions of web pages, 
It has multiple document format facilities, one can upload .doc, .txt. .tex. .docx, .odt, .pdf and other file formats. 
The URL integration option works seamlessly to check the document directly through the URL. 
Also you can download reports and share the document directly with other people. 
One can also upload and download documents via cloud storage as well. 
One of the biggest advantages of it is that it supports multiple languages. 
It generates a report by every sentence of the document and compares it with the available text on the internet if plagiarised. 
It also shows the amount of plagiarism by percentage. 
On the downside, to use the premium facilities one needs to register via email.
Furthermore, only 1000 words per document can be checked in a run. 
Click here: Small SEO tool- plagiarism checker.
Dupli checker:
With a super handy interface, Duplichecker ranked in the top 10 google plagiarism checker tools. Besides checking plagiarism several premium (but free) services are paraphrasing, word counter, Backlink checker, word counter conversion tools like the word to pdf, pdf to word, image to text, video downloader, and other more. 
Several advantages of it are;
Its interface is super cool and simple. 
A person can upload a document by directly selecting a file or via the document with extension of .txt, .doc, .docx, .pdf, .rtf, .odt, .txt. 
The duplicheck is free of cost to use. 
On the downside, registration is needed to check documents up to 50 per day. While a non-registered person can check only a single article.
Up to 1000 words per article can be checked.
Overall, the Duplichecker is an excellent free tool.
Click here: Duplichecker.
PaperRater:
Not so fancy looking interface, PaperRater isn't behind other plagiarism checkers with a huge number of free and premium paid services. 
Several advantages of it are;
Provide results within 15 seconds
Five entries can be submitted without the subscription. 
10 documents can be checked within a month in a free version. 
Much like Grammarly it also gives services of grammar and spelling check and writing assistance in free version. 
One of the groundbreaking advantages of present software is the 'filter'. It provides filters to check articles correctly and accurately. 
For instance, you can select, education level from grade 10 to PhD, type of document you are submitting like the general document, research paper, review paper, essay, book or letter, etc. 
Based on the present information it checks the document. Furthermore, you can also select the speed to check the document. 
On the downside, to use the option like Automated scoring, proofreading, plagiarism correction, suggestions, matching text display, file uploading options and other premium modules you have to purchase the subscription package of it. 
Click here: PaperRater.
PlagScan by Ouriginal:
PlagScan is one of the best premium plagiarism checker online software so far, with numerous options for different levels of writing. It is the best suitable match for business and scientific writing.
Some of the advantages are;
It is more accurate and premium
Have different interfaces that provide ease. 
We can check documents via upload, cloud, or any other platform. 
On the down side, it is complicated and paid. The free version has very few options.
Also the interface for beginners is too complicated to use.
Click here: Plagscan.
Plagiarisma:
The Plagiarisma checker is available in 190+ different languages. Its interface is simple. You can upload text directly, via URL, cloud or can upload files to it.
It supports more file formats than others with .txt, HTML, RFT, word file, .pdf, ,docx, xlsx, xls, odt, fb2.
It is free of cost and no subscription is needed to use it.
Click here: Plagiarisma.
Copyleaks:
Copyleaker is fast, accurate and automated. It can check documents with wide varieties of file formats. Using either direct pasting the document or uploading it from the computer, we can check our text seamlessly.
It provides a high level of security and data safely.
Its interface is so impressive that it provides information about copy score, original score and score that can be improved.
Click here: CopyLeaks.
Search engine reports- plagiarism checker:
Search engine reports-plagiarism checker is yet another simple and effective copy checker in the google search. I can say it is next to grammarly. Why?
We can check up to 2000 words per document in the free version.
It can also check documents via URL and can also exclude URLs which we do not want to check.
It is free and available in many languages. On the down side, it can only perform the plagiarism thing! Means, it can't check grammar or spelling.
Click here: Search Engine Reports- Plagiarism Checker.
Conclusion:
To pursue PhD, your thesis should be perfect in terms of writing, design, use of images, punctuations and plagiarism. Every tool we have enlisted and discussed here has some advantages and disadvantages.
But like the mendeley- which is the online citation software, grammarly will surely assist in your PhD thesis writing. 
Grammarly can not only check and correct plagiarism but also corrects spellings, grammar, punctuations and sentence formations. Its premium version is even more powerful enough to set your standard high. 
I strongly suggest to use grammarly plugin, chrome extension and other services to write your PhD project, proposal, articles, thesis and other things.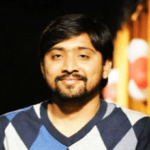 Dr. Tushar Chauhan is a Scientist, Blogger and Scientific-writer. He has completed PhD in Genetics. Dr. Chauhan is a PhD coach and tutor.