"Studying PhD is a dream for many, indeed, but hard to get, it's a reward, award and highest level of academic degree given in various subjects."
I always say, 'PhD is not for all' even though you are talented enough to go for it! If you don't have passion, patience, and confidence, you can't complete it.
Enrolling into PhD isn't to confirm your tag of "Dr", you need to work hard and complete various milestones to achieve the honor. Until you can't achieve all the milestones, you can't use "Dr" means, you haven't completed it.
During master's, everyone wants to become a scientist and doctor; and therefore their dream is to go for PhD. Hopefully, many can achieve it but not everyone gets it.
One survey suggests that only 30% of students can complete PhD after getting admission. So it's very important to ask yourself several questions before deciding to go for the PhD or study PhD.
There are many other options besides PhD, if you think that it's the only destination because if you fail in any step, you can't go further and get stuck in the clouds of problems.
And leaving PhD midway makes you depressed and hopeless. So it is better to prepare yourself before studying for a PhD. In the present article, I will give you a list of questions you should ask yourself, before deciding to go for doctoral studies.
List of questions
Why do I want to do a PhD?
How is doing a PhD will help me?
Which PhD program is best for me?
Am I eligible enough to study PhD?
How can I prepare to study PhD?
What problems should I have faced?
What are my strengths and limitations?
Am I mentally prepared for the PhD studies?
Am I financially prepared for the PhD studies?
How will the outcomes of my PhD topic help me?
What are the other options for me if not a PhD?
Why do I want to do a PhD?
First, understand the importance of a PhD. The responsibilities of prospective students are to find new and fresh knowledge through research. So one needs to do research during the entire tenure of the PhD.
Ultimately, it prepares candidates for academia as well as for research in 5 to 7 years of research tenure. If neither academics nor research is your interest! Then it is better to step back!
Teaching, learning, writing and finding new things are your interest and you love it!- I can say proceed with faith.
If your ultimate goal is to earn money! I can say still you can stay on your decision, again, you need to work hard to find something outstanding, worth patenting.
Your groundbreaking achievements can give you rewards and make you reach. But I can say, research should be your interest, essentially.
Go for PhD, confidently, If you want to be;
Scientist
Academician
Professor
Leader
Rich
famous
How is doing a PhD will help me?
Everything that we do must have some outcomes and that should be helpful to us, indeed and so the doctoral degree is!
The higher studies will be beneficial to us because we are investing time and money, I mean, more time and huge investment. Henceforth, rewards must be satisfactory.
A person with a PhD degree can live life comfortably with a decent amount of earnings. Even if you are fed up with 'research like things!' You can be a teacher, professor, lecturer or ever a dean of the institute and can live a comfortable life.
However, after doing PhD, one's responsibilities are to constantly serve society and country.
Besides,
You can earn more money,
Can become a renowned person,
Can become a scientist
And also get fame if done well.
Which PhD program is best for me?
The question discussed above, "why do I want to do PhD?" and "how will the PhD help me?" will make your mind whether to study PhD or not! If you make your mind to go!
Next, you will have to choose the PhD program for you.
Plenty of various PhD and doctorate programs are available as per students' convenience. As a prospective student, you need to choose one. Several well-known PhD programs are,
Full-time PhD
Part-time PhD
Regular PhD
Online PhD
Funded PhD
Professional PhD
Types of PhD:
Regular PhD– When a person does do PhD regularly 10 to 5 every day.
Part-time PhD– When a student completes PhD without going to school regularly.
Funded PhD– When the funds of PhD managed by others is known as funded PhD.
Integrated PhD– When Master's and PhD degrees are covered in one 5 years degree.
Honorary PhD– When a doctoral degree is given to a person for their groundbreaking achievements.
Professional PhD– When a PhD prepares trained professionals or practitioners.
To know more about each PhD type, you can read your previous article: 10 PhD programs you can choose to study.
Besides, the structure of PhD also varies. For instance, in a professional PhD, the evaluation process focuses on what expertise a candidate has achieved, a dissertation is usually not required.
In a regular PhD, a candidate needs to write a thesis and submit it to the authorities to appear in the PhD viva. Also, he or she needs to crack the viva process, often known as a thesis defense. 
Some universities seek manuscript and publication while others advise a thesis in the form of a written draft to award the degree. You can learn about the evaluation process from the university website.
If you haven't had funding options, you can choose a part-time PhD and do a job to reduce the financial burden. Select accordingly, as per your interest and convenience.
Am I eligible enough to study PhD?
The essential requirement to enroll in PhD is a master's degree, however, it isn't enough to 'do PhD', it's only a ticket to get in, but should have other qualities, skills and degrees to be eligible for PhD.
For example, doing MPhil will definitely help students to do PhD, as a master's of philosophy degree prepares candidates for PhD.
If you have some research background, previous research experience in the form of a project, dissertation or MPhil and some publications, you are more eligible to study PhD than others'.
PhD is a different thing, not a routine academic degree, one has to prepare the self for it, that served by coursework. But with previous research experience or background, one can do better in their PhD.
Ask yourself, whether you have any of this or not! And proceed accordingly. Even though you haven't had previous experience and are willing to pursue a PhD, don't worry, prepare for coursework, learn from other's experiences.
How can I prepare to study PhD?
Preparing yourself educationally only is not enough for doing a doctorate. As I always say, doctoral or PhD studies are a bit complicated, unlike other educational degrees.
You need to prepare educationally, financially and mentally for it. Mental and financial strength is very important for the novice students. We will discuss it somewhere in this article.
What problems should I have faced?
To be a PhD student or to get a degree, you as a student also think over the problems you will face during the PhD. For example, you have to take a financial burden as well as failure in experiments, both at the same time. 
Problems enlisted here can be faced;
Financial instability
Lack of confidence
Depression
Failure
Partiality in system
Guide's bad approach or lack of attention towards you
Family issues
These are some of the common problems, however, not all may suffer but one has to be prepared for it.
What are my strengths and limitations?
One of the important questions, again, you should ask yourself before enrolling or registering the PhD topics. Take a look at your strength, expertise, interest and limitations.
You should know what you can do and what not! You must be aware about your expertise, choose a topic based on that. Do not try to experiment in order to learn new things (hold back your wings).
Make a list, what you can't do or you don't like to do on a daily basis. And then try to make a research proposal for your PhD. See, you like to work only when you have interest and expertise in that topic. 
So, choose accordingly. Feel free to share your limitations and strength to your PhD guide and tell them what you can't do.
Am I mentally prepared for the PhD studies?
If yes, go ahead but think twice, ask yourself can you take a burden of workload, demotivations, frustrations and failure. Can you work in these conditions or in pressure?
If no. be prepared for, everyone has to face these conditions. One should have to prepare mentally for a PhD.
Am I financially prepared for the PhD studies?
Financial stability is also as important as your mental status. If you aren't financially stable or you don't have enough sources to survive in PhD, you can't focus on your work and become unstable mentally, consequently.
Think over your financial options; scholarship, fellowship, sponsorship, project fund, employer's fund or part-time job.
Ask yourself what are the options for you. If none of the above, how you can cope up with it, is there any other options for you. Moreover, you also have to look after your personal expenses and accommodation for 3 to 5 years, are you financially prepared for that? 
Read also: Can we get a PhD degree without a master's?
How will the outcomes of my PhD topic help me?
The results, outcomes or interpretation of your PhD results will decide your career and earning potential. For instance, if your outcomes will be some outstanding patent in technology, you earn potentially some decent amount life long.
If your results are focused on some dairy product, dairy technique or probiotics, you will get a job in those sectors.
Your research outcomes have a huge impact on your career and people, organizations and companies will judge you on that basis.
Discuss with your guide regarding the possible outcomes- positive as well as negative and how it will impact yourself. Furthermore, prepare your PhD project based on what type of outcome you want. Ask yourself what you want? 
A patent?
A copyright intellectual property?
A job at some place?
A knowledge useful to society?
Results only useful to your career?
What are the other options for me if not a PhD?
If your answer is "no" for all of the above questions, or even 50% of the question, PhD is not for you, trust me. You have to find other options for yourself.
Moreover, you also need to ask yourself, 'what else, if not a PhD?' suppose if something miserable happens that forces you to leave PhD midway, create a back up plan based on your master's degree achievements.
Conclusion:
Unfortunate may happen, who knows what problems you will have to face in your PhD studies. By asking these questions to yourself you are actually preparing yourself to face them.
Your preparations for any unfortunate situations today may give you relief in that situation in future.
PhD studies are full of uncertainty. One has to face various problems some are known some are unknown. And henceforth be programmed, alert and aware of possible situations. 
"PhD Coaching services are emerging business models which help students complete their PhDs successfully from outside their University. If you are looking for one such service, check out these criteria." Online PhD coaching is becoming popular among students, especially among those who can't give more time to their research, however, while finding some lucrative and…
—–End of the article—–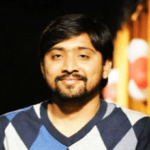 Dr. Tushar Chauhan is a Scientist, Blogger and Scientific-writer. He has completed PhD in Genetics. Dr. Chauhan is a PhD coach and tutor.