"Research paper publication is no longer a mandatory requirement for PhD award" stated in the UGC circular for minimum standards and procedure for the award of PhD degree in India on 15th Nov 2022.
---
The University Grant Commission— UGC is the central Indian authority that regulates universities across India as well as the overall process of PhD. Their prime function is to govern transparency for research students across all Universities.
Hence UGC is the central authority to govern all the education activities in India and across all the universities, at least for higher education— like PhD. On 15th Nov 2022, UGC published a new circular, under the approval of the Ministry of Education, India with some new modifications, specifically for PhD students.
The circular is there on their official website, publicly available and students can read it. Major highlights of the newly implemented system are,
Change in the PhD admission process– 4 years of bachelor's and 75% marks or equivalent grades.
M.Phil is now optional.
Coursework is still mandatory and will remain in the system.
Exclusion of the research publication as the critical parameter for awarding the degree. 
Is This New Change by UGC, May Ruin the Career of PhD students?
Dr R. K Patel, Scientist and retired assistant professor from SP University, India is concerned about finishing the requirement of research publication for awarding the doctorate degree. He stated, "quality publications are necessary for the growth of science. Without publication, a PhD has no value."
In past years, UGC under the guidance of the central government of India has taken some remarkable decisions, but this time, their decision is questionable. It would definitely make the PhD journey of students so easy but would risk their career, He further added.
A research student said that now they are happy because they would not have to go through the haptic publication process. The same is quoted by another and many other students.
This new UGC standard is the best decision from the students' perspective and they are happy with it, but not good for their overall research growth. The research publication is the most important value for any researcher. And why not!
It's proof of their research and gives them acceptance in the scientific or research community if they published some quality work. PhD— overall is a process to make students emerge as a scientist, and perhaps that's the reason why it doesn't have an examination.
The sole purpose of doing a PhD is to gain knowledge on how to do research, not to get the degree. Therefore, the present PhD framework isn't as focused on raising the quality and standard of the research, as the previous framework.
A DU professor, interviewed by The Quint, said that the quality of the research thesis would go down and certainly, dissolve the overall quality of research in India. Many other professors are worried about the same.
However, some professors— during a discussion with ThePhDHub told us that they will not compromise with the publication and only sign the thesis if students publish their work. 
New rules are— beyond doubt in favor of students but they can create serious conflict between the guide/supervisor and student. These and many other interviews on both sides, at least suggest that. The serious implications would go to the legislative level and supervisors would always draw as a culprit. And all these we have to face in the near future for sure.
PhDs are considered more intellectual, academically sound and have pure knowledge of doing research. Till now, the value of a quality PhD was estimated not by how good their thesis is, but by how many quality publications they have.
Quality publications show the candidate's research aptitude, potential and integrity. We have drawn another critical setback of this minimum standard that PhD will remain less likely to be important. As they lack the knowledge of publication, research organizations are no longer required, such candidates.
Hence the overall 'repo' and potential salary will go down. Eventually, the degree will only mean 'Doctor' to the candidate, not more than that. 
Wrapping up
The publication is no longer an award signal, which sounds relaxing for PhDs, however, students have to try hard to publish at least a single research or review article during their entire tenure. That's not rocket science, in fact.
You just have to learn some extra skills, give extra time and energy to publish– that's it. New PhDs have to remember that even though publication would not remain the award signal but organizations will still look for publications.
You have to answer the question, "How many quality works have you published?" At least, I, at my organization will ask. And I know others will ask too, for sure.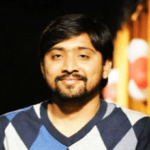 Dr. Tushar Chauhan is a Scientist, Blogger and Scientific-writer. He has completed PhD in Genetics. Dr. Chauhan is a PhD coach and tutor.