As per the Grammarly official's their platform is the safest and doesn't mean to prepare for selling user's data. But what do users think about it and what is my personal opinion, let's find out.
Data is everything in the 21st century. Either personal or professional data of a user is an important asset of them. Email address, email lists, massages, search queries, content read, product interest, passport, personal documents, personal content and brand information are some crucial and sensitive personal information.
In recent times, people are now aware of their virtual data. As per the survey, the majority of US people want to make their virtual data private and safe. Apple. Inc is the first platform that can't directly give access to third-party apps or websites making your data more secure and private.
In the present time, Google, Bing and other search engines recommend apps or websites to not read user's personal data and advise them to ask before, if any data is required. Meaning, the user or reader has the power to give access.
Before going ahead let's see what information an app, website or tool might collect.
Personal information
Email and passwords
Email lists
Contacts
Image, audio and videos
Search queries
Search terms
Searching history
Location tracking
A common setting like Language, color, theme or other preferences you like
And many more.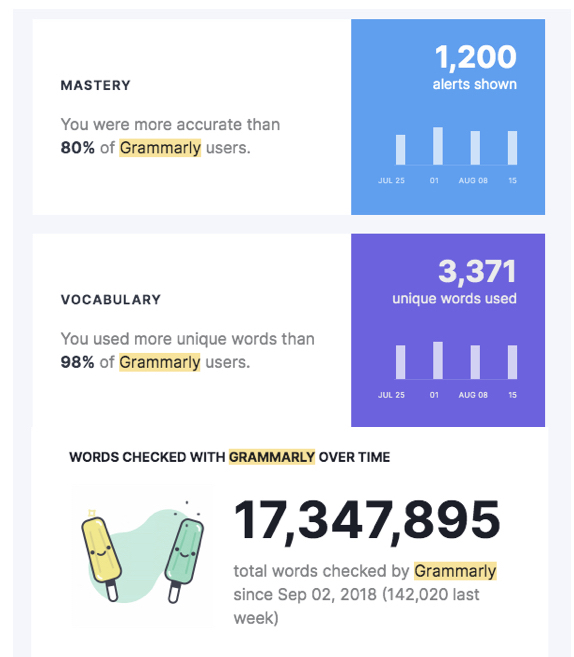 Keep in mind that a tool, app or website should need some data to provide you information or help you out. For example, When you are searching for someplace, distance or navigation, the tool (we now call an app or website a tool to make it easy), needs to access your location.
That is a must! How can it answer your query until it can't access your location?
Let us take another example, If you are using some photo enhancement tool, how can it enhance your photo or picture until you give it access to your photo or video gallery. Nonetheless, giving them contact or email access is vulnerable.
Besides, what you search, see, spend time on the internet and behave online can be sold in order to serve you relevant content or ads. That's why Google uses cookies. I think now you get clarity on "what data" a tool can collect.
While using third-party or unauthentic websites or apps can leak personal or professional data, and sell them to others.
Privacy is a matter of concern for large organizations and companies while data and sensitive information are so crucial for a researcher or doctorate student. From a doctoral candidate's perspective, their research data, title and information are so vital, sensitive and private.
If it leaks, he or she has to suffer a lot, their patent may be gone. So data privacy and information security is a matter of concern for 'a special group of people which might not be an issue for a common user.
What if your research work is stolen online, what if some app or website sells your product patent document! Though usually, it may not happen, unfortunately, unfortunate things may happen. And therefore it's advisable for research or doctorate candidates to use secure, legit and authorized tools for their thesis writing.
If you as a research fellow trust Mendeley blindly, then you can trust Grammarly too! It's a 100% secure and legit platform to use as a research tool.
Recently some people have raised the same question against the 'online giant' Grammarly! Is it safe to use? Is it to collect data or personal information? That's what we are discussing in today's topic.
Is Grammarly safe to use? Let's find out
Grammarly is an online platform, available as a tool, website, AI and app that helps in improving English writing. It helps writers to correct grammatical and spelling mistakes and provides some Premium features too.
It's an AI-based tool that reads your text (what you are writing), finds mistakes, denotes them with appropriate colors, and corrects them, everything in real-time, with no delay. Once you complete a sentence, simultaneously it finds mistakes and gives indications.
The free version of Grammarly has all these features. And many more that you can use for your writeup. Click the link above and give a try to the free version first.
It also suggests synonyms related to a word and detects plagiarism too. Besides, the premium plan includes some special features highly recommended for copywriters, business owners, bloggers, PhD students and academicians.
First, understand what Grammarly does!
Grammarly reads every bit of information that you are reading or writing on the internet, your computer or your smartphone. The best example is here, On whatever website you are on, when you double click a word, Grammarly will suggest you regarding.
It is available as browser extensions, MS Word extension, on Mac, on Windows and on Smartphones, It can even check Google Docs too. Put simply, once you sign in, add all extensions and apps, your task is done! It will take care of your English from anywhere to anything.
To understand your writing, Yes, Grammarly do read your text.
Understand things technically, Grammarly reads the text you write, sends it to their server, the AI analyses it, executes the correction and sends it back on screen. All that process happens in real-time and quickly- within a second.
But in a series of tweets on Feb 22, 2019, Grammarly officials stated that they store documents and data on their server until we delete that. They have also stated that they never read information like passwords or credit card numbers, even in the text document.
Check out the tweet here,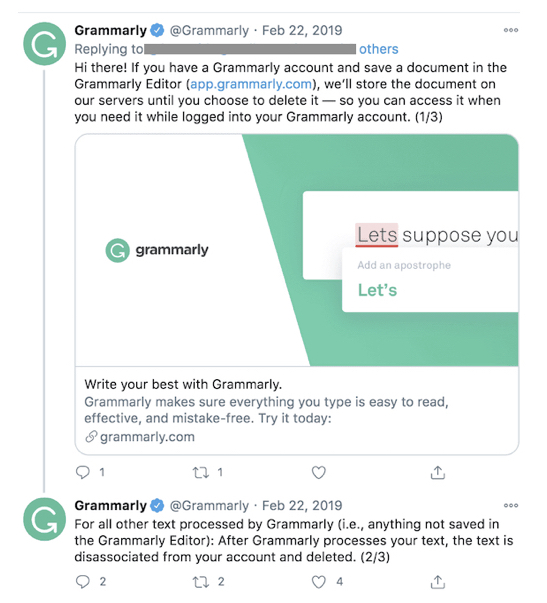 Now let's find out what their user's guidelines and privacy policy says.
They sell subscriptions, not data or search information to any third-party advertisers.
They respect the user's privacy and hence said that whenever a green Grammarly logo appears while writing, feel safe to write text.
Grammarly only checks text and asks for permission for related things.
You can access or check your data by submitting a request. All the writing data is safely stored on your Grammarly dashboard when written on the Grammarly Editor.
Customer data is restricted for employees.
Note: Grammarly follows GDPR- General Data Protection and CCPA California Consumer Privacy Act rules and guidelines to serve users.
Grammarly is a member of the Cloud Security Alliance and has ISO 27001, 27017, 27018 certifications.
In their privacy policy statement, they have been informed about how they process data and what information they collect. You can read it here: Grammarly Privacy Policy.
Here are some worldwide statistics of Grammarly use,
55% and 8% of Grammarly users are from the US and UK, respectively.
230 medium and large cap companies using Grammarly for their business.
The major user base of Grammarly is from Higher Education students and Marketing & advertising.
In addition to this, Grammarly officials have mentioned in their Policy that they never ask for Password and user ID information besides Grammarly credentials.
Final Remarks:
You have seen my statistics, I have been using Grammarly since 2017 and I am happy with them. I have never experienced any security issues with them. Much like Google and Facebook, they never access user's personal data and neither uses it to serve ads.
So as per my opinion, the present platform is the safest in terms of online safety and anyone can use them. In addition, I strongly recommended it to research and doctoral students to use it, without fear of stealing sensitive research data.
Nonetheless, keep in mind that anything present online is vulnerable to hacking. There are many risk factors associated with using a particular app, tool or website. It is advisable for users to read the security and privacy policy of respected platforms.
In addition to this, Use websites that are highly protected, meaning have HTTPS (paddle lock) for authorized vendors. You can access it from here.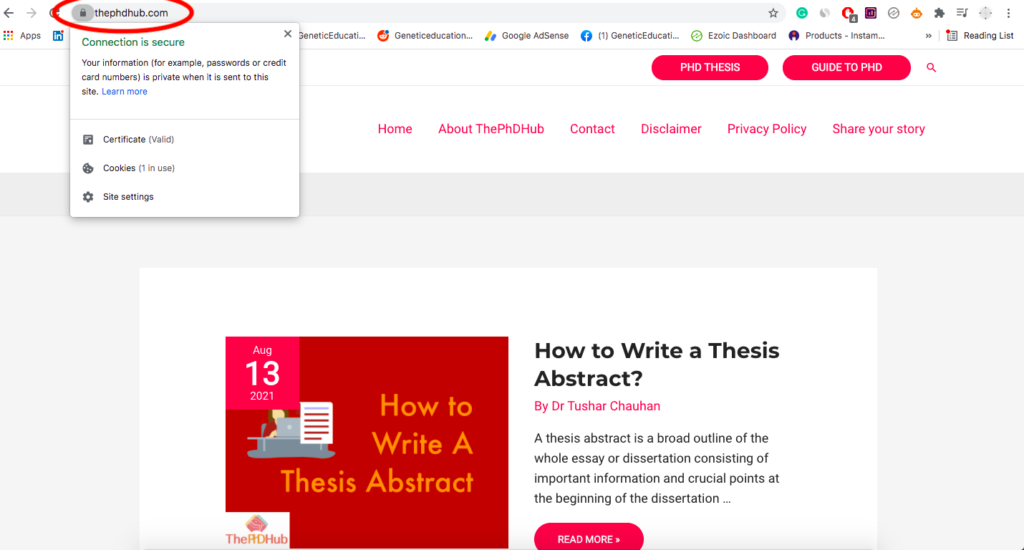 After reading all these points if you are convinced and Yes, Grammarly is the safest place to do our research or doctoral work, You can Download the Grammarly premium version from here:
FAQs:
Is Grammarly safe?
Yes, Grammarly can't access the personal, sensitive and private data of users. It only reads text and collects login credentials used for Grammarly only. So it's safe to use.
Does Grammarly steal the data?
No, they just store text data, which we check using Grammarly on their server and which indeed end to end encrypted. Moreover, they can't collect cookie information and sell them to advertisers. Users have access to read and delete those data too.
Can Grammarly read passwords?
Grammarly only reads the Username and password of the credentials used to login into Grammarly only. They never read, store or use other credentials (password and username).
Does Grammarly have any privacy issues?
No, to date no such privacy or policy breach issues were reported. Notedly read the privacy policy and other related things on the official website of Grammarly.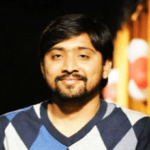 Dr. Tushar Chauhan is a Scientist, Blogger and Scientific-writer. He has completed PhD in Genetics. Dr. Chauhan is a PhD coach and tutor.