Thesis writing services are online service providers having services to write a thesis, paper, essay or PhD project.
A thesis for the dissertation or PhD is a piece of writeup that shows your research and work you have done during the tenure of research, Hence it must be nearly perfect, legit and authentic.
But let me tell you,
Writing a thesis for the dissertation or PhD is one of the toughest, frustrating and time-consuming tasks. Though some students like to write, thesis writing is a challenging task for them too.
It becomes, even more, worse for non-English speaking students and those who are doing jobs with their PhD. So thesis writing services exist. They offer a complete or partial solution as per students' writing requirements.
The present era of the internet offers varieties of writing services such as essay writing, research paper writing, dissertation writing or whole thesis writing. Asking someone to write your thesis has been considered ethically wrong, however, is significantly important in recent times.
The Education system is updated a bit, especially for research students, who have burdens of so many responsibilities, besides only writing. Therefore they need additional writing, guidance or assistance.
That part the writing service plays! I am not justifying their role, but Yes! writing or additional guidance is important for some. If you are one among them. This article is for you. In the present blog, I will explain how you can choose an excellent, legit and good writing service.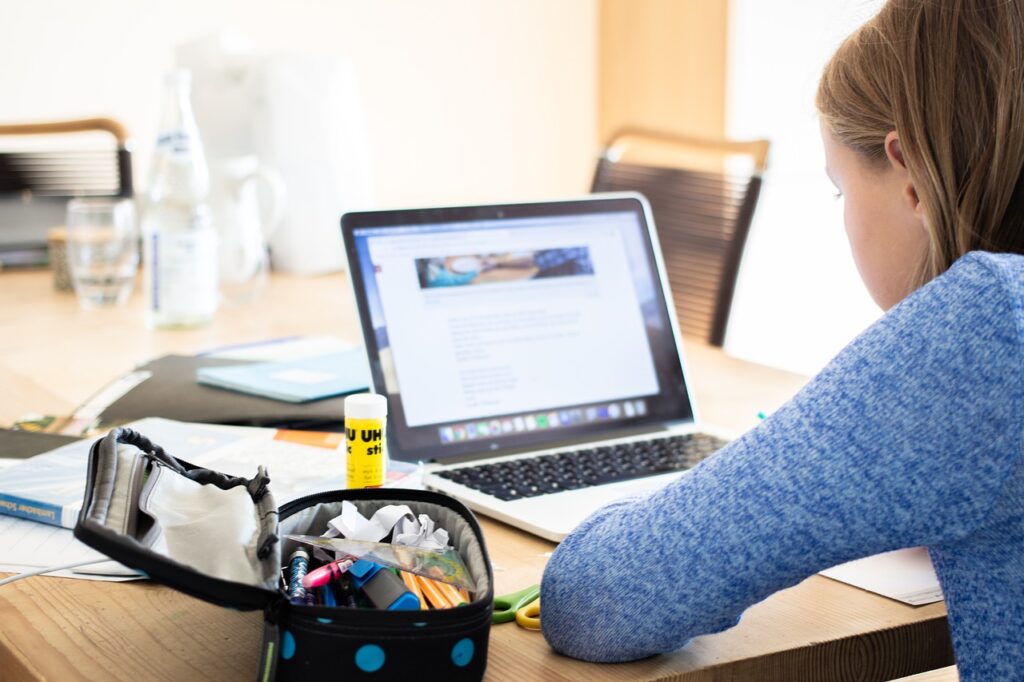 Check their authenticity:
Scam! Scam! And Scam, the internet is full of scams and frauds. So to choose a perfect, legit and authentic service is a bit challenging. Research students who are most busy with academic work get scammed easily.
The main reason behind that is they don't know how to check the authenticity of a service or website. However, it is not that difficult! You have to pay attention to some point while visiting one.
First, when you visit any writing service online, check if it is genuine or not! See the search box. You will see a lock! It's an SSL certificate that shows that the data provided on this website is end-to-end encrypted and safe.
If it is there, you can go ahead.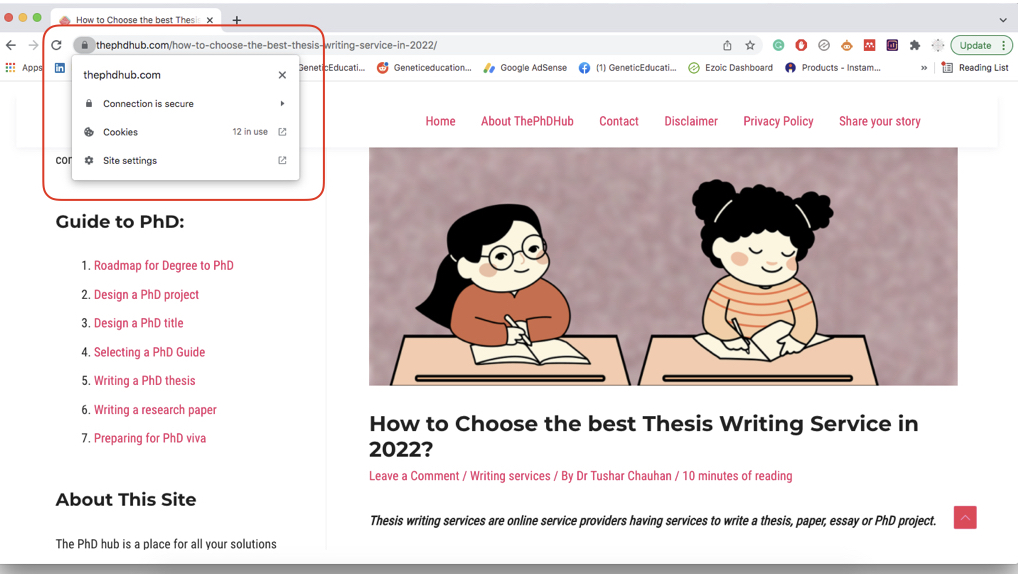 Second, go to their about us page, team page and testimonials. Read about them, check out their social media handles. Go through if they are active there or not.
Also, check the time since the website or service exists. These parameters validate the genuineness of the service provider. If all is correct, you may go ahead.
Check out their work quality, team members and expert panel
Work quality is a matter of concern in the research field. And that is highly dependent on the team of a service provider. Visit their team page and read about their experts, qualifications and work done by them.
Also if possible, visit their LinkedIn and other research profiles too. The present information provides trustworthiness and what quality work you will get. If the website is a quality place, they do include all this information on their web pages.
Furthermore, read their testimonials, blogs and reviews on other websites to determine their quality of work. If their reviews are there on other sites, they probably are popular and working finely.
Understand your requirements
These two parameters so far I have discussed will help you to make a decision, probably a list of service providers you can trust and be willing to choose one. But the question is are you ready with what you want?
It's a time, before reaching out to them, to self-assess your own requirements.
If you want to review your thesis?
If you want just cross-check or revision
If you need only research assistance
If you want to write the whole thesis or some part?
If you want citation and referencing only?
If you want plagiarism check only?
Make sure what you want and then go ahead.
What services do they offer?
Once you get clarity on your requirement, go through each website on your bucket list and check out what services they do offer. The academic writing field is so huge, besides only big organizations (which do not exist) no one can provide all the services under a single roof.
For instance, my background is genetics and I know related subjects well rather than social science or statistics. So we only offer thesis writing for genetics, biotechnology, microbiology and associated applied science subjects.
Also, investigate what dedicated services they provide. Go through if they provide
Assay or project writing
Review and revisions only
Thesis writing and revision
Research design and writing
Plagiarism detection only
English or grammar correction only.
Correlate your requirement with the service the institute provides before going ahead.
Do they have enough experience in their field?
Although they provide these services, do they really have experience in their field? That is the question you should have in your mind as a research student. You can perhaps get the answer through their team, experts or reviews.
For more quality output (that comes with a huge budget) check out their publications or peer-reviewed articles published, if they have any. Nonetheless, present parameters aren't fully understandable in terms of writing output but still, you can consider it in your checklist for choosing the one.
The cost of service they provide
When you are outsourcing your PhD work, the budget shouldn't be a parameter for you. Because in that case, your goal is to complete your work as soon as possible, It will give you a fair reward later, right!
(That's my personal opinion).
But the budget of the work does matter… a lot.
You can go through their pricing, or ask for one! And compare it with other service providers. The motto behind doing so is not to select a cheaper one but to validate the cost that justifies the work.
Closely go through all the services, their charges and taxes. Also, check if they charge extra for additional unavailable services or not! For instance, additional statistical analysis, data analysis or further computational investigations.
Terms and conditions of services
Now you are halfway in outsourcing your work. You have chosen your requirements, checked services and cost, now it's time to understand their terms and conditions.
See PhD thesis writing projects are huge which need huge investments too unlike an assay or a few-page proposal.
So every information provided must be validated, understood and trustworthy.
The terms and conditions provide you insight into the company's core foundation. What are their terms and in which conditions they will work or not? What are conditions in which they are responsible or do refund and what are conditions in which they do not?
T & C should be flexible and understandable for both parties. It indeed helps you to make a decision whether or not you want to work with the service provider or not.
For example, If a service provider mentioned in their terms and services page that they do not refund payment in any scenario and you think it isn't suitable for you, you can choose another one.
Terms and services reduce complexity in agreement and avoid any further problematic situation for you and the service provider.
Privacy and confidentiality
Your work is so important for you as well as for your university and your research guide. You have invested huge money, time and effort in the project henceforth, every data of yours should be protected.
It's obvious that for writing a thesis, you have to give your data to the service provider. But they should have a clear policy or agreement which makes you trust them, maintain privacy and confidentiality.
If not, and still you wish to go with the service provider, you can make a simple agreement in this context. Keep in mind that your data is everything for your PhD, it should be protected and remain confidential throughout.
It is also crucial to get informed that the data, results, discussions and other communication will remain private between you and the writer or expert allocated to you by the service provider.
Note that the privacy and confidentiality associated concerns must be discussed there in their terms and conditions with justification and process of how they protect data, privacy and confidentiality.
Ask for a demo
You can ask for a demo thesis, dissertation or writing assignment to get more clarity on writing expertise. However, as we discussed previously, if the service provider has published some work (in peer-reviewed journals), a demo isn't required in that case.
But do not forget to go through their work, it will help you more to make a decision.
Let me tell you in this scenario, the quality service providers do have demos, published work or assignments (which do not belong to clients) there on their website.
Services vs cost
Sometimes the overall cost of the whole assignment looks decent, but the cost of the individual assignment isn't justified. Ask for individual pricing of each assignment and try to negotiate there.
For instance, if they charge for referencing and plagiarism clearance separately, I think it must be included in the whole assignment. You can negotiate there because the article, naturally, must be 'plag' free therein with references.
Also, do inspect the cost of each service.
Customer support and services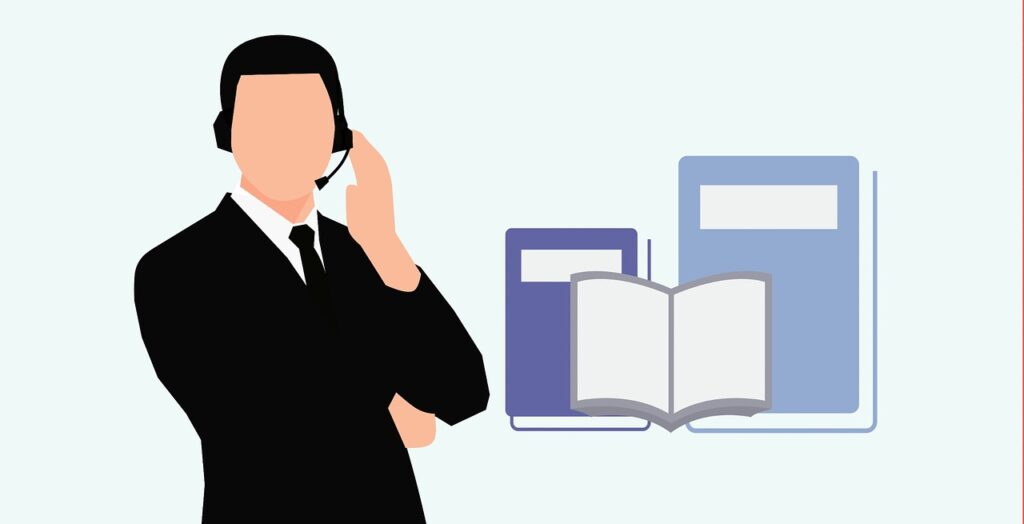 I personally feel that writing services do not need 24 * 7 customer support. I think, if we give them a deadline, we do not need any immediate service or contact. In this case, a reply within 24 hours is more than enough.
Though writing service providers give 24 * 7 services and proudly display it on their websites, I think it isn't needed. See, writing is a tedious job. If your guide asks you for some corrections or some major conceptual changes, it will take time.
A writer needs time to correct or rewrite or rearrange things, neither the service provider nor the customer can force to complete it immediately. This type of attitude compromises the overall quality of work at the end.
However, they should have a dedicated,
Service and support team
Technical support team
Sales support team
Ask for a plagiarism report
Plagiarism is one of the crucial and vital parts of PhD or dissertation research as well as writing. Your doc or thesis must be checked prior to submission.
Ask the service provider whether they are giving any separate (paid software generated) plagiarism report or not. Again it must be there in service.
Read more:
Ask for a formal and legit contract
Surety and trust are everything in the internet business. You as a customer from your side can send them a contract as per your requirements and terms so at the end or during the project, the service provider can't make you fool.
You can mention such things in the contract, for example, you can mention that all the transitions must be processed through online payment only.
The service provider should give you a certificate of completion or work at the end.
You should have to give written consent of work done after completion of all assignments or projects.
Such points built trust on both sides.
Are they building a personal relationship?
Trustworthiness only can be developed by communicating actively through voice calls or video calls. In the era of the internet service providers only communicate by mails or provide a "knowledgebase" where customers can find and solve their problems by themself.
I think this type of service portal eventually reduces trustworthiness for the business. When you directly call someone or engage on a video call, subconsciously customers feel connected.
So I personally prefer services that build relationships through direct communication. You can also ask for one too.
These are some of the suggestions from my side, I think will help you to choose the legit and best online writing service. Besides, you can also ask for
The confidentiality of the payment system
Revision system
Troubleshooting
On-call support
Etc.
Wrapping up:
I think these points are more than enough to make you sure about your right choice for PhD thesis writing service. We also provide thesis writing services but only for students who are in biotechnology, genetics or microbiology because we have experts on those subjects only.
Besides, we designed projects, research and SOPs for your research. Our paid services include research proposal writing, thesis writing, research paper writing, essay or abstract writing, research design and SOP preparation.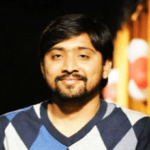 Dr. Tushar Chauhan is a Scientist, Blogger and Scientific-writer. He has completed PhD in Genetics. Dr. Chauhan is a PhD coach and tutor.