Academic writing is a professional and structured formal style including, dissertation, thesis, research article, review article, and case studies.
Taking care of grammar and spells are two key things in any writing formate, however, it isn't enough for academic or scientific writing. Prospective candidates need to learn a formal pattern of writing for either or both.
Academic writing includes a research proposal, thesis or dissertation, review & literature and research paper writing. Formate of writing may change among universities and journals but the basic fashion remains the same. 
For example, citation and references should be present in the research article, though the style of citation and referencing may vary. Instead of "what to write", "how to write" matters a lot in academic writing. Here, the present article illustrates what academic writing is and 12 proven practical tactics for academic writing.
The present article is very important in order to learn practical things about academic writing. Do not miss it, read till the end.
What is academic writing?
Let us briefly understand what academic writing is.
"The academic writing is structured carefully, precise, concise, formal, active, impersonal and tentative in manner."
Structured carefully- attentively organized or written organized.
Concise- Brief/elaborative yet including all important data and information.
Impersonal- not presenting a person or not including a person.
Precise- Exact and accurate information.
Format- simple or related to a simple/formal structure.
Tentative– uncertain, or subject to future change.
Disseration/thesis, research article, review paper, case report and other assay cited thouroughly including in the academic writing. There are standard formats accepted worldwide to construct the academic writing in which APA- American Psychological Association and MLA- Modern Language Association are two popular one.
Thesis or dissertation is a assay of 10,000 to 12,000 words prospective candidate should have to write to achieve either master's or PhD degree.
Research article or research paper is a two to three page research draft showing outstanding research achievements of the fellow.
Research proposal are also a type of academic document written especially to avail grant or to propose research for either PhD or Master's research program. Here a prospective candidate shows outline and workflow of their research.
The review paper also is a valuable piece of information showing the summarize review or information related to topic.
Case study showing a case history and all related information, usually case studies are commonly used in scientific and medical writing.
Now moving to the important part of the present article, some useful, practically proven and must know things for academic writing.
---
Read more: What is an in-text Citation?- APA and MLA in-text Citation.
---
12 Proven Practical Tips for Academic Writing
The use of Present tense: 
Always use the peasant tense, even though you are indicating the work done in past or had already been completed. For example, write
Chauhan et al., (2018) suggest that…, instead of Chauhan et al., (2018) suggested that…

Chauhan et al., (2018) find that…, instead of Chauhan et al., (2018) found that…., 
Use texts instead of numbers: 
In the main body text when you are referring or indicating numbers don't use the numerical form, use the textual form of it. For example, write;
There are "five" related documents instead of there are "5" related documents. 
Be consistent: 
Academic writing is all about facts, research and information, but still, be consistent in writing from start to end, consider it as a 'story' you need to write in a flow from initial to end.
Short sentence: 
A huge population of the world is non-native English. Therefore try to write in simple language, do not try to fill fancy and lengthy words. Write short, simple and transition sentences, when needed. 
Do not use transition words so frequently, use them only to show contradict. For example,
Chauhan et al., (2018) suggest that…………, however, their study isn't in accordance with Thomas et al., (2015).
Use of active voice: 
Always write in an active voice, when possible. Avoid the use of passive voice frequently as it confuses readers. Here is the example, 
Write "Chauhan et al., (2018) performed DNA sequencing to examine a gene", instead of, "A DNA sequencing is performed by Chauhan et al., (2018)."
Paragraphs and transition words: 
Explain the whole topic or point in a single paragraph that starts with the topic and ends with a transition sentence. In between those two; write the review or information of the topic. For example, 
Chauhan et al., (2018) indicate that the SOX gene has a crucial role in deciding a biological gender…………….

……………………………………………………., however, in our study, genes aren't investigated. 
Do not repeat information: 
Remember, academic writing is more professional and so should be written precisely. Information can be repeatedly used in blog articles or magazines in varied forms but should be write-once in academic writing. One can use it in conclusion, If required. Don't repeat it in every chapter.
The use of "I": 
Commonly, scientific research is a group study and therefore, writers are using "we", Even in the PhD thesis, which is a sole work of a single person or student, they use to write as "we"- we studied, we observed, we suggest, etc. 
If you are a single author, you alone written a paper, feel free to use "I". There is not a compulsory rule to use "we". 
Use study instead of paper: 
Even though you are referring to some paper or linking your research to other research paper, don't use words like "this paper suggests or that article show" instead use words like "Chauhan et al., the study suggests that or Tailor B (2018) observed that"
Stop copying: 
Plagiarism isn't allowed in academic writing, not even a single paragraph. You can't copy other's work and use it without giving credit. Try to rewrite the information in your own language by giving the original researcher a fair credit.
Citation and referencing: 
Academic writing is all about providing original, new and authentic information. Cite every bit of information linking to the original researcher and at the end of the thesis or article, list all the sources you used as "bibliography". 
---
Related article: Key Differences between Citation vs References.
---
Use of punctuation:
The semi-colon is used to separate two related sentences that are indeed complementary. For example,
"Dysregulation of gene expression cause abnormal gender development; whose actual genetic basis is unknown."
Use colon (:) only when required. 

Do not use double dash like (–).
Use full stop to complete sentence and coma to show continuity.
Formatting the academic writing:
Besides, above information, there are other points, are very important to take into consideration while preparing an academic essay or writing.
| | | |
| --- | --- | --- |
| MLA | Formate | APA |
| A4 type- standard | Paper type | A4 type- standard |
| 1" on top, bottom, left and right | Page margins | 1" on top, bottom, left and right |
| Double spacing | Spacing | Double spacing |
| 12-pt | Font size | 12-pt |
| Flush left (don't justify margins) | Text alignment | Flush left (don't justify margins) |
| 5 spaces | Paragraph spacing | 5-7 spaces |
| Times New Roman | Font style | Times New Roman |
Conclusion:
These are some of the key information or we can say it as "tips" that are very important for academic writing, especially for a PhD thesis and research paper. If you want to learn more on writing PhD thesis, research paper and research proposal you can read articles on our blog.
Just write in the search box "PhD thesis" or "research paper".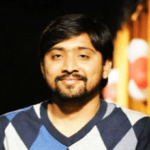 Dr. Tushar Chauhan is a Scientist, Blogger and Scientific-writer. He has completed PhD in Genetics. Dr. Chauhan is a PhD coach and tutor.