A research proposal for your PhD is a written brief draft of 2000 to 3000 words (approx 10 pages) which include your research title, background, objectives, methodology and possible outcomes. 
If you are interested in this article, congratulations, and welcome to the professional research degree. You, perhaps the one selected for the doctorate or PhD degree and looking forward to write your research proposal. 
You are selected but you don't know where to start, right? 
A research proposal would be the very next step and probably the first 'order' from your supervisor, to prepare immediately. Your mind gets many ideas but you don't know which to select and how to put them on paper.
A concisely written research proposal would give you a chance to put forward your idea to your supervisor, but only if it is well-written. It further helps in ethical clearance and grand approval, though all three things are different. In this article, we will explain everything in a general scheme.
However, research/project proposal in life science subjects needs a substantially diverse approach. I have explained it in another article. If you are a life science aspirant click the link to learn more.
Now you understand that a research proposal often known as PhD synopsis or only 'synopsis' is crucial but you don't know what exactly it is and how to prepare it? If you are looking for the answer, you are at the right place. 
In this blog, I will explain to you the importance of a research synopsis and how you can delightfully prepare a well-written, significant and concise proposal.
Opportunity for you
Hey, If you want me to write your research proposal, I can help you out. Please contact us on: drtusharchauhan311089@gmail.com or thephdhubthesiswriting@gmail.com
Stay tuned.
What is a research proposal?
By definition, a research proposal is a broad, concise, well-written and organized piece of content that portrays the research you would be conducting in your PhD.
In PhD, everything will be on paper with proof and prepared beautifully. Once you get into the professional doctorate, you, as a PhD student, should have to present your research idea, the broad importance of the research and cumulative outcomes. 
So, ideally, the research proposal should have an idea, information regarding the topic, some literature (peer-reviewed) so that the guide can trust, a methodology- you can think works best for you, tentative outcomes and how significant the study will be.
That's it!
Your proposal for research is ready.
Notedly, from university to university, it varies slightly but the core idea of proposing a research synopsis remains the same, you have to show the 'scope' of your work. Put simply, it shows what you are gonna do but not exactly!
Not understood yet! Let us understand things in detail.
A research proposal is a comprehensive outlook of your entire research work which has below enlisted significance.
It impresses your PhD supervisor.
It shows your interest in the topic.
It gives an overall idea to the authorities or university regarding your concept.
It gives an idea to the supervisor regarding the scope of the work and if he or she can execute it or not.
It helps in grant proposals and financial aid.
It is useful for ethical approval and documenting your research idea.
Remember, the format may slightly differ from university to university, nonetheless, the core elements such as introduction or background, review of literature, research question, methodology, outcomes, significance and bibliography remain as it is.
On a technical side, the ideal research proposal should have 7 to 10 pages or 2000 to 3000 (max) write-ups including the above heading. It should be written in Times New Roman and 12px with 1.5 spacing between each line.
What to include in the research proposal?
It may confuse you even though you know or don't know how to conduct the research. If you don't know (If you are a newbie), then there is no question about it, but even if you know, it's difficult to know what to include and what not!
Because it's the thinnest piece of content and you have to explain many things there in approx. 7 to 8 pages, so it is a difficult task. Among the entire PhD project (PhD project write-up is a different thing, keep it in a note) your synopsis will go first on the desk.
So perhaps, your chances of getting ahead will entirely depend on this piece of content, right. Now, systematically will see what will go inside the research synopsis.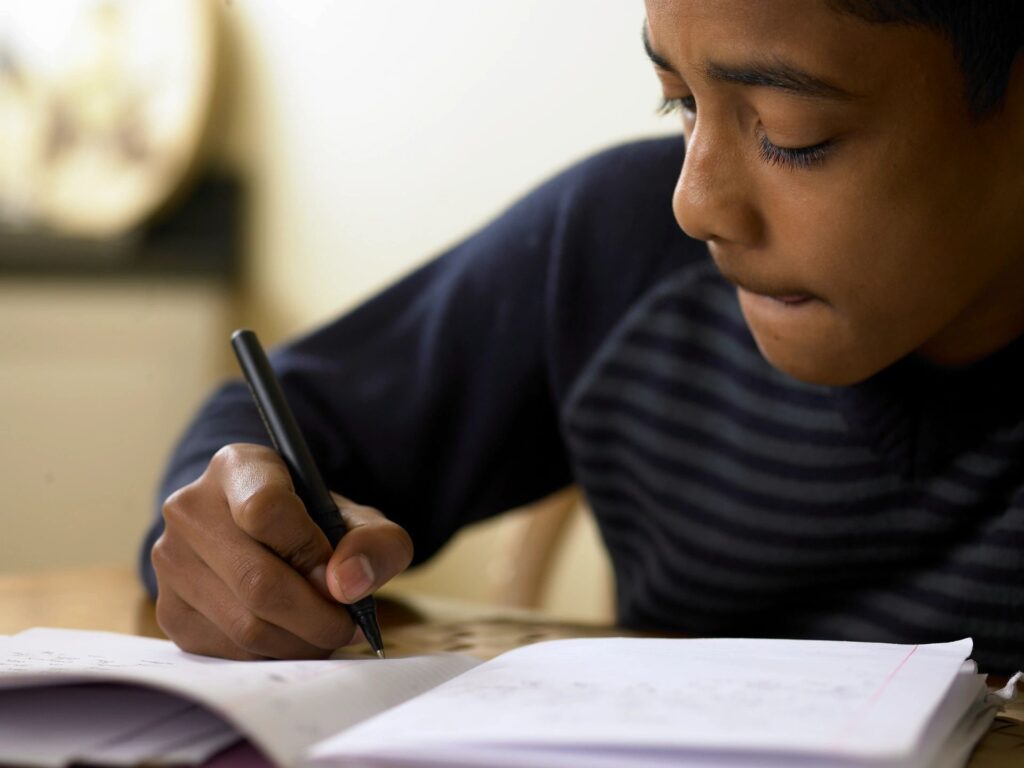 Front-page matter (Mandatory)
Short abstract (if advised)
Introduction or background of the topic (Mandatory)
Research question or sub-question (your research objectives) (Mandatory)
Review of the literature (Mandatory)
Methodology (if advised)
Possible outcomes (Mandatory)
Significance of the study (Mandatory)
Bibliography (Mandatory)
Frontpage:
The first impression of your research proposal is everything. It should be self-explanatory. The front page should depict information related to your proposal like the title, the name and address of the university, department name, name and designation of the guide and the date.
Usually, students copy the front page (however, which should remain the same among all the university students) but they don't know how important it is. The front page is also known as the cover page or the title page of the proposal.
Ideally, it should have,
Your project or research proposal title (a working title).
Your name and address
University name and address
Your department name
Guide or PhD supervisor's name and designation
University logo
A standard research proposal template:
Here in this section, I will explain the universal or standard research proposal elements and how you can write one. I have listed crucial elements somewhere in the article, above the fold.
After the first or title page, it should have each chapter or headings in chronological order.
Abstract or synopsis:
The abstract or synopsis is a comprehensive overview of the whole research proposal in 250 to 300 words without citation. Usually, it is written in our own language.
Before or after the synopsis you can include the index but generally, it is not needed here.
Introduction or background:
The introduction portion of the synopsis includes the general overview of the topic such as the definition, overall idea, etymology, a short history and some research. It eventually builds up a strong background for your topic.
The introduction should be cited correctly with peer-reviewed articles. Note that the introduction is a brief understanding of your problem. Do not discuss things in detail.
Ideally, this portion should be 2 pages, maximum.
Review of literature:
The review of the literature shows how important the present research is, by briefly discussing other relevant research papers. Select at least 10 research articles relevant to your research problem and correlate them with yours.
Avoid copying and do not forget to cite each research. Again, no need to discuss everything in detail. Ideally, the review of literature should be 2 pages.
Aim and objectives:
Once you show the research problem in the introduction and explain it by reviewing the literature, it's time to enlist our research title and 'specific' objectives.
State your research problem and list 3 to 4 objectives. Keep in mind that objectives should be relevant to your topic, can solve the problem and give significant outcomes.
You must have to complete each objective you note in this section. It completes in a single page.
Materials and methodology:
Once you have your objectives, in the next section explain your requirements to complete each. Here in this section enlist techniques or methods, materials and requirements and other specific requirements which you will need to solve these questions.
Try to give a broad idea by even including a flow chart or work process, but not discussing everything in detail. Ideally, it should be of two pages.
Possible outcomes:
This part is a critical element of your synopsis. In the possible outcomes section, you have to discuss what should be your results, not exactly but tentatively and how they would be useful.
You need to explain both positive and negative results as well as the societal importance of your outcomes. You also have to show how it can help other people, society, population or scientists.
This section should be 1 or 1.5 pages, not more than that.
Significance of the study:
In this section, you have to tell the significance of your research and why it was important to conduct. It can be of a few lines.
Overall cost:
The overall cost of the entire research problem should also be included in the proposal but generally is not mandatory.
References:
Don't forget to use citations in the research proposal and enlist references at the end of the article. Enlist all the sources you have used in the proposal here.
The references or bibliography section should be 2 pages.
Ethical considerations:
Ethical considerations should also be mentioned if needed.
The key element of a research proposal is the possible outcomes and significance. Take the help of some experts to manifest this section. Also, try to follow the template given by the university, if they don't include significance avoid it.
Do not try to modify things in your way. Take a look at some of the ideal research proposal templates.
4 research proposal templates:
How to write a research proposal for a PhD?

As I aforementioned, writing a research proposal is a tedious task but you need to understand it will define your fate in PhD. If a supervisor rejects your's, you can't go ahead with your doctorate.
So before writing a synopsis ask yourself some questions to yourself.
First, is your research continued from your previous project or M Phil?
Second, is the topic fresh? A kind of pilot study?
Do you have enough expertise to execute what you are writing?
In the first case, things can be easy for you because you worked. And you know what to include and what not! The important point is that you know what outcome you want.
So if you are continuing your work from the previous one, it is easy for you.
In the second case, if you are proposing some fresh work, first, you have to find the gap in the present research and based on that you have to select the topic you wish to study.
You have to make others understand why the present research is so important for society and why it is needed. So it is a tedious task that requires so much reading and literature review to understand the topic and the research gap.
Related article: What is a Research Gap? How to Identify it?
So here is the 'how to do'
Select a topic in which you have some experience.
Read literature and identify the research gap.
Understand the 'gap' and investigate if you have enough resources to solve it (ex. Budget, supervisor's expertise and university facilities).
Design a running PhD title, using the research gap. If you don't know how to do this, check out this article: How to design a research title.
Give a brief introduction or topic background- introduction.
Enlist and discuss the reviews you have read and state the problem- review of literature and objectives.
Explain the requirement for the project and its importance- Methodology.
Explain possible outcomes and significance of the study- possible outcomes.
Make it authentic and valid by referencing- references.
Hey, If you want to learn more on this topic, this external link will help you: how to write a research proposal?
Conclusion:
A research proposal should state a clear research problem and cumulative possible outcomes. Keep noted, the technical points and the format of the writing. Once again, do not try to show your excellence.
Following the process, things will be completed on their own.
Conclusively, the research proposal should portray the practicality, reproducibility, and achievability of the problem.
FAQs:
What is a research proposal?
A research proposal is a written overview that explains your research problem. The research proposal is postulated for getting admission in the PhD. During the interview, the research proposal is taken into consideration.
What is included in the research proposal? 
The format and template of PhD research proposal vary from university to university, but the standard template included, the title page, abstract or synopsis, introduction, review of literature, aims and objective, materials and methods, possible outcomes and references.
How long should a research proposal be?
It should be of 2000 to 3000 words or up to 10 pages including the title and bibliography pages.
Why is the research proposal important?
The research proposal states the problem and possible outcome of the entire PhD project. Therefore it is considered as the most important element of the PhD project.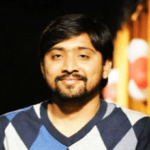 Dr. Tushar Chauhan is a Scientist, Blogger and Scientific-writer. He has completed PhD in Genetics. Dr. Chauhan is a PhD coach and tutor.